A Little Progress Each Day Adds Up – Each day's progress builds up to great outcomes. This means it is preferable to do a little bit every day since you will witness results that will exceed your expectations before you know it.
Knowledge is power. Information is liberating. Education is the premise of progress, in every society, in every family.  ―Kofi Annan
Let's start from the beginning—progress! Progress is progress, regardless of how small or large it is. It doesn't matter how big or small the task is as long as you complete it on a daily basis to achieve your goal. Now that you've set a goal and devised a strategy for achieving it, it's time to put your plan into action. Time and time again you don't climb a ladder in one giant leap; instead, you take one small step at a time. You don't stop after taking one step; you keep going until you achieve your target. It's all about repetition and keeping a steady goal in mind; little by little, you'll start to see results.
Because tomorrow is not certain, make the most of every opportunity you have today! Strive to improve in all aspects of your life.
Make a Day-by-Day Schedule
It's critical to plan your days ahead of time once you've defined your goals. Some experts even advise writing down all of your upcoming activities and tasks and checking them off as you go about your day. You will not miss anything this way, and you will be on a clear path to success and your goal. Planning to fail is the same as failing to plan. Although not everyone plans their days in advance, all successful people do. All you have to do is stay on top of things.
We all have good and bad things happen to us at some point in our lives, but it is critical to focus solely on the good or positive events that occur each day and to be grateful for them. In this way, you will set yourself on an upward spiral, attracting and bringing better and better things into your life. I urge that at the conclusion of each day, you sit down and write down 5 nice things that happened to you that day, be grateful for them, and thank them.
Read More: 75 Powerful and Inspiring Quotes on Progress
How to make small steps forward every day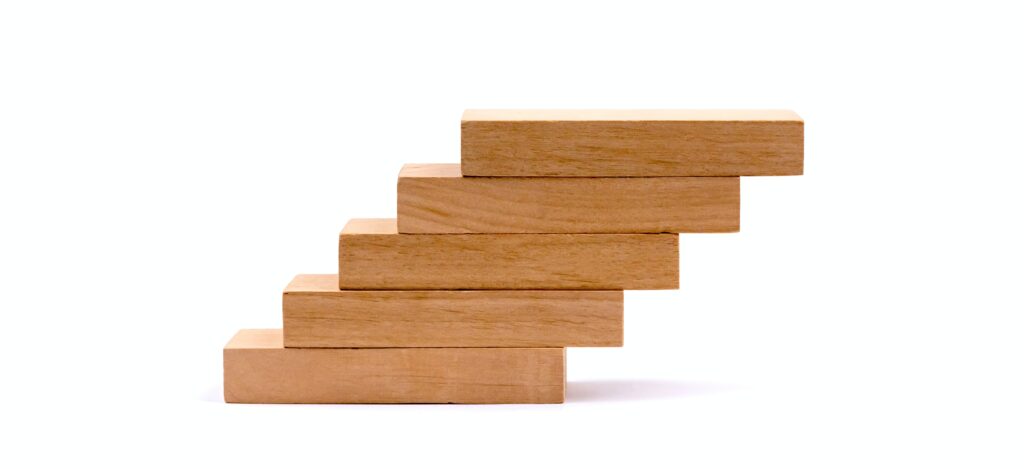 Plan your work, then execute it.
Tell yourself that no matter what happens, you will achieve your objectives.
By the way, do you know what your objectives are? You should also write them down. You can't possibly take actions toward phantom objectives right now, can you?
Each day builds on the previous day's accomplishments.
Rather than reacting, be proactive.
You must plan ahead of time with your objectives in mind.
The alarm sounds. Before getting out of bed, while eating breakfast, and when you arrive at work, you check your work email. You're taking up where you left off the day before, reviewing emails, responding to the most recent emergency, and becoming a victim of your inbox.
The test of our progress is not whether we add more to the abundance of those who have much; it is whether we provide enough for those who have too little." ― Franklin D. Roosevelt
Is this a scene you've seen before? Probably. This, however, is a dangerous pattern to slip into. When our work has no significance and we've fallen into this trap, we're not only overwhelmed, but we're also unable to progress on our most essential objectives and ambitions. This is detrimental to your business, prosperity, and happiness.
Set measurable objectives
After you've established your motivations, you'll need to figure out what you want to do with your life. Create short-term, mid-term, and long-term goals for yourself. This procedure will allow you to keep track of your progress and make changes to help you better.
Keep your objectives SMART. To make progress, your goals should be Specific, Measurable, Achievable, Realistic, and Time-bound.
Positivity should be ingrained in you.
A positive view entails being upbeat about yourself, your interactions, and events. It also determines your ability to anticipate positive outcomes when pursuing your life objectives. Positivity is a mental state in which one perceives successes and chances rather than disappointments and defeats. It will keep you hopeful when you are confronted with difficult situations. Visualizing good pictures can lessen worry and anxiety, according to a study on positive thinking.
As You Advance, Practice Reflection
Once you've made the decision to move forward, a lot of things will happen. You'll pick up new skills and make adjustments. You'll develop new behaviours while breaking old ones.
It's reasonable to step back and assess what worked and what didn't. Consider how you can improve and overcome new challenges. You can keep track of your responses in a diary or in a virtual journal.
Take pride in your accomplishments.
As you develop in life, it is critical to recognise each milestone you achieve. Celebrating your accomplishments can boost your self-esteem and give you the incentive to keep going.
One of the most effective methods to do this is to reward yourself when you achieve a goal. Things you appreciate, such as a nice meal, a music collection, or a mini-vacation, could be used as incentives.
Progress isn't made by early risers. It's made by lazy men trying to find easier ways to do something." ― Robert Heinlein
These small prizes will serve as a constant reminder of victory whenever you feel like giving up. Simply gazing at your mini-vacation photos can inspire you to continue working toward your next objectives.
Invest in your own development.
Self-improvement boosts your self-esteem and confidence. Listening to podcasts or audiobooks on any topic of interest might help you develop. You can also improve your skills and expertise by attending webinars, seminars, or workshops.
Every achievement comes with its own set of challenges. You can achieve everything you want if you don't give up on your ambitions despite setbacks. For example, if you publish a book and no one buys it, you should write another one.
Read More: Kirk Franklin Quotes
Allow nothing to stop you from achieving your goals. In the event that you miss a deadline, prepare to meet the next one. A positive attitude can help you stay on track and instil confidence in you.
Conclusion
When you achieve your objectives, you will feel a sense of purpose and accomplishment. When you consistently make little steps toward your goals, you get the confidence to face challenges, and each setback becomes a stepping stone toward your next goal.