Chick Hearn Quotes – Chick Hearn was a sportscaster of America. He cast in the National Basketball Association. Chick Hearn plays the role of announcer for the team of Los Angeles Lakers. He is well known for his unique broadcasting style.
Hearn uses some beautiful colorful phrases, which makes him an outstanding caster. For about 42 years of his life, Chick does sportscasting. He does 3,338 consecutive games broadcast.
Some of his famous phrases include Slam Dunk, no foul, airball, and no harm. These phrases become very popular in a basketball match. After this, different Hearn's games were also introduced. Many people in the world consider Chick Hearn as his hero.
There are a lot of phrases or quotes of Chick Hearn. The phrases and quotes of Chick Hearn are known as Chickisms. These phrases or quotes inspire many people in life. For you, we are compiling some famous Chick Hearn Quotes.
Best Chick Hearn's Quotes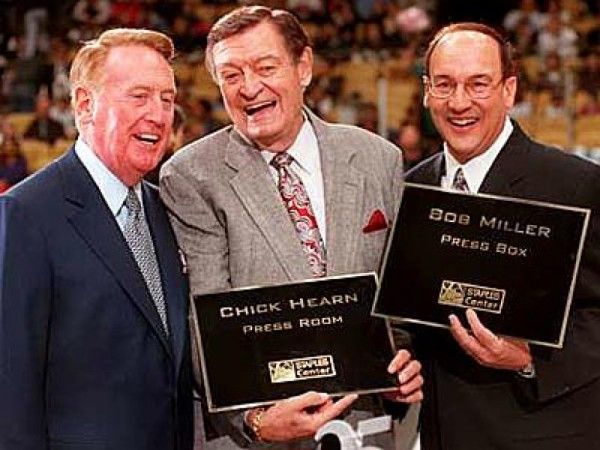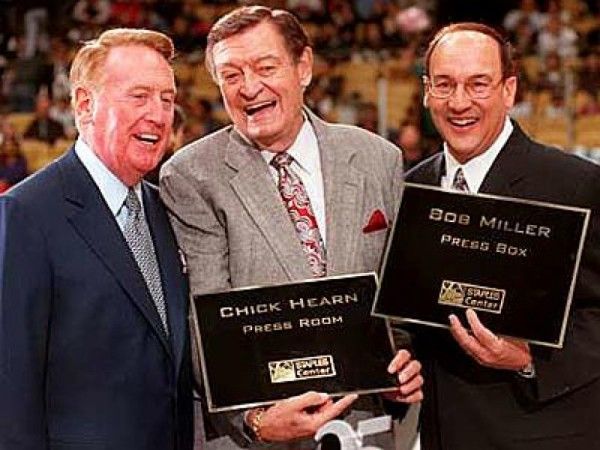 1."You can put this one in the refrigerator. The door's closed, the lights are out, the eggs are cooling, the butter's getting hard and the Jell-O is jiggling."
2."If There's Really 18,000 Here Tonight, a Lot of Them Are Dressed Like Seats."
3."If He Hit His Wife That Hard, She Wouldn't Even Call the Police."
4."Throws Up a Prayer…It's Answered!!!"
5."Could've Made That Call with Braille.Could've Made That Call with Braille."
6."The Good Lord and Four Disciples Couldn't Beat the Lakers Tonight."
7."The dollar that's being paid the players has hurt the game. The players take advantage of coaches. The players' attitude is, "I make more than you, so don't tell me what to do."
8."Players are spoiled by charter airplanes, the finest hotels, a big per diem every day."
9.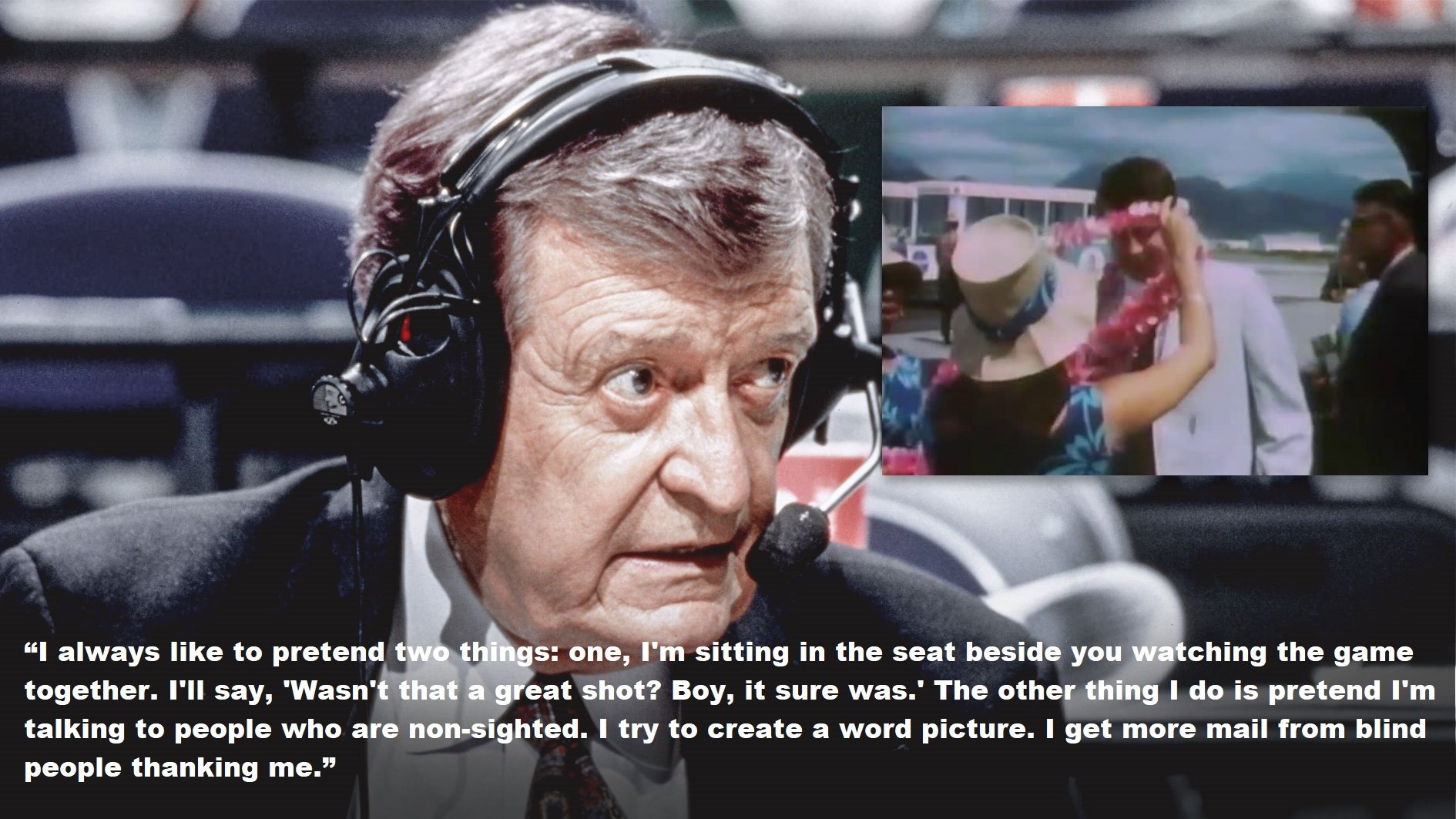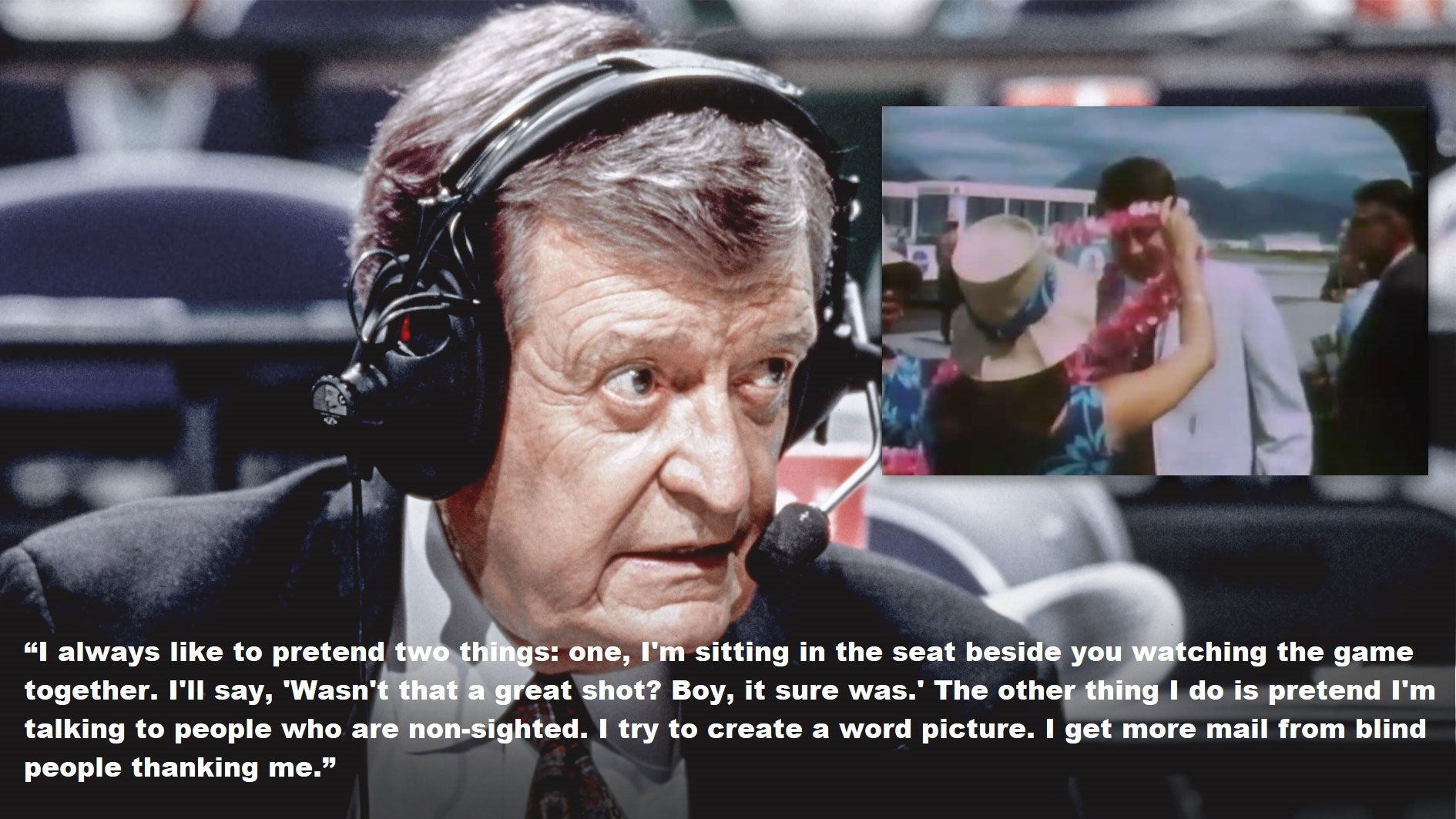 10."The game's in the refrigerator, the door's closed, the light's out, the eggs are cooling, the butter's getting hard and the Jell-O's jiggling,"
11."Portland can put the champagne away and get out the bottled water, 'cause that's all they're gonna drink on their way home!"
12."Anybody who doesn't think I want the Lakers to win is a fool. But I'm no homer."
13."You can't please everybody all the time, but you can please a majority."
14."My work is a love for me; I'd do it for free, but don't tell my bosses."
15."Most people can't talk as fast as I do. I'm not proud of that. That's God-given."
16."I've got to be right on top of the action, or else all those people watching the game will say, 'This guy's not very good."
17."Radio is the art form of sports casting. If you're any good, you can do a great job on radio."
18.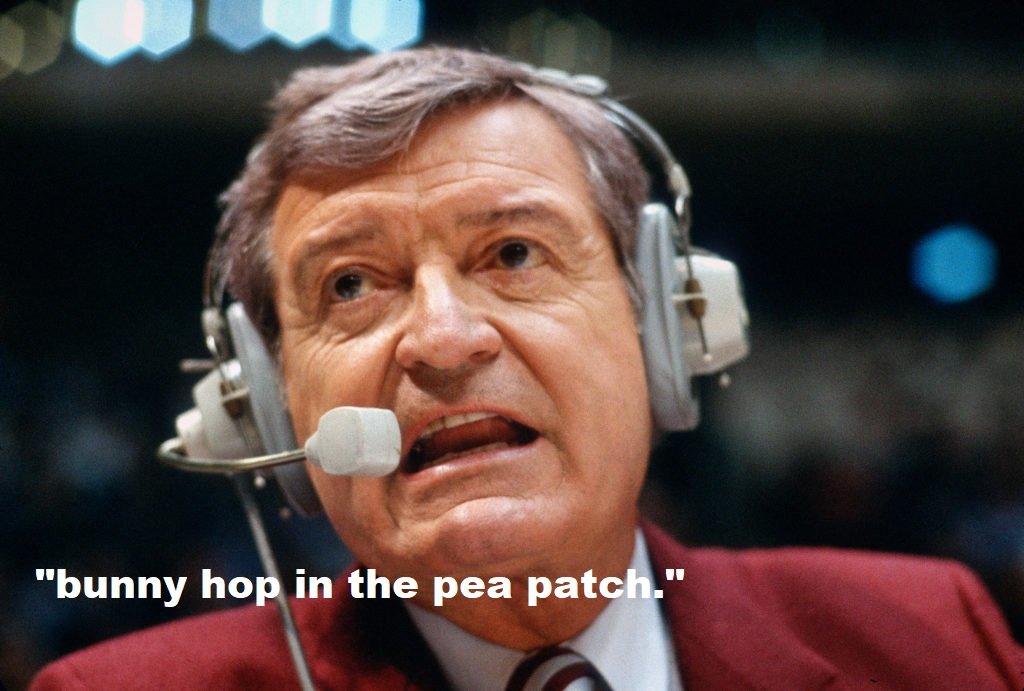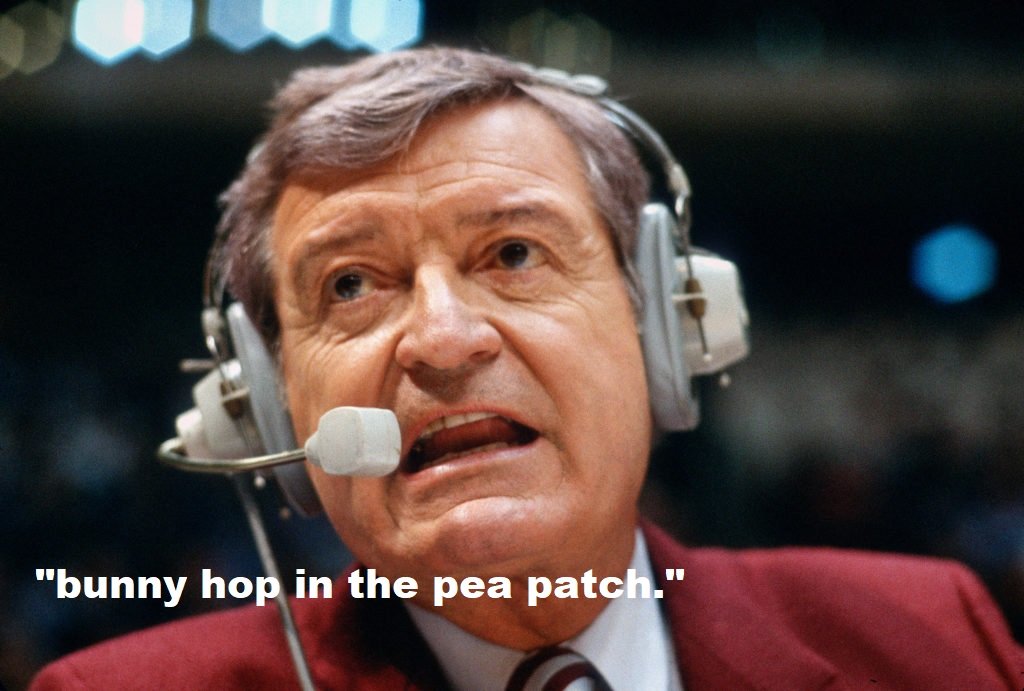 When people mention the name of Lakers, then Chick Hearn's name also comes to mind. In the outstanding career of Chick, his phrases became so famous. The Chickisms was the most important part of Hearn's career.
His phrases and unique Chickisms made him the legend. There was a powerful impact of Chick Hearn's in the game of basketball. The announcing ability of Chick used to develop energy in the audience.
"I do something that I don't think anyone else does. I warm up before a game. Baseball and basketball players warm up, so why shouldn't the announcer warm up?"
People used to love to see the match along with the phrases of Chick. Chick Hearn thought that it became very much difficult to keep all people happy at a time.
If you want to do that, then your life will become very much complicated. In case you like these Chick Hearn quotes, then do share them with your friends and family members.