Live Fearless Quotes – All of us have many fears in our life. Different people have different fears. Fear holds us back and stops us from achieving success in life. Many people do not want to do new things in life.
Because they have a fear of losing, they think if they try something new, then something wrong will happen. But this is not true; if you control your fear, you can do anything in life.
Becoming fearless is very important in life for being successful. It is possible, and you can do it. You just have to control your fear, and you can see how things are under your control. For living fearlessly, you have some inspiration.
To inspire you, we are compiling some famous Live Fearless Quotes. By reading these quotes, you might get inspiration and motivation in life. You might learn that the fear is in just your mind, and you can control it easily.
Inspiring Live Fearless Quotes
1.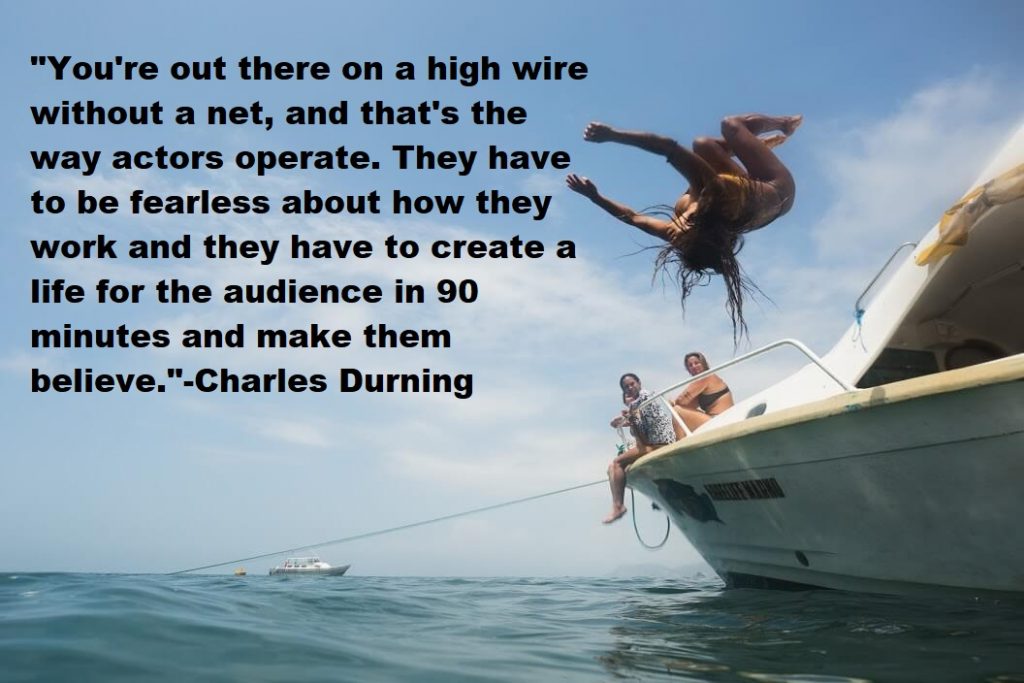 2."The power of one, if fearless and focused, is formidable, but the power of many working together is better."–Gloria Macapagal Arroyo
3."Boldness doesn't mean rude, obnoxious, loud, or disrespectful. Being bold is being firm, sure, confident, fearless, daring, strong, resilient, and not easily intimidated. It means you're willing to go where you've never been, willing to try what you've never tried, and willing to trust what you've never trusted. Boldness is quiet, not noisy."-Mike Yaconelli
4."The eagle has no fear of adversity. We need to be like the eagle and have a fearless spirit of a conqueror!"-Joyce Meyer
5."Pave your own path and be fearless."-Adam Draper
6."I don't always feel fierce and fearless, but I do feel like I'm a rock star at being human."-Tracee Ellis Ross
7."I think fearless is having fears but jumping anyway."-Taylor Swift
8."Fearless means trusting your instincts and clarity of thought. Once you have made up your mind, don't be scared of what if."-Ravi Shastri
9."When you're challenged to the extreme, you learn so much about yourself. And when you're willing to give that ultimate sacrifice, when you're willing to tackle a job or a task or a mission head-on and give 100%, you can achieve amazing things because you're almost fearless."-Ant Middleton
10."The fastest way to break the cycle of perfectionism and become a fearless mother is to give up the idea of doing it perfectly – indeed to embrace uncertainty and imperfection."-Arianna Huffington
11."Fate loves the fearless."-James Russell Lowell
12."I'm fearless, I don't complain. Even when horrible things happen to me, I go on."-Sofia Vergara
13."Only the really young are fearless, have the optimism, the romanticism to take unimaginable risks."-Olivia Wilde
14."You don't have to be fearless to do anything; you can be scared out of your mind. I fear that I won't get better and that I won't have time to practice. To be called a 'jazz musician' – it's a big responsibility."-Esperanza Spalding
15."Be brave and be fearless, and for God's sake, stand up for yourself."-Gretchen Carlson
16."Stay humble, be fearless, and work, work, work, work, work, work."-Daya
17."It's my nature to be fearless."-Giannis Antetokounmpo
18."My approach is just fearless. I'm not afraid to try anything."-Stormzy
19."I tend to think you're fearless when you recognize why you should be scared of things, but do them anyway."-Christian Bale
20."I am pretty fearless, and you know why? Because I don't handle fear very well; I'm not a good terrified person."–Stevie Nicks
21.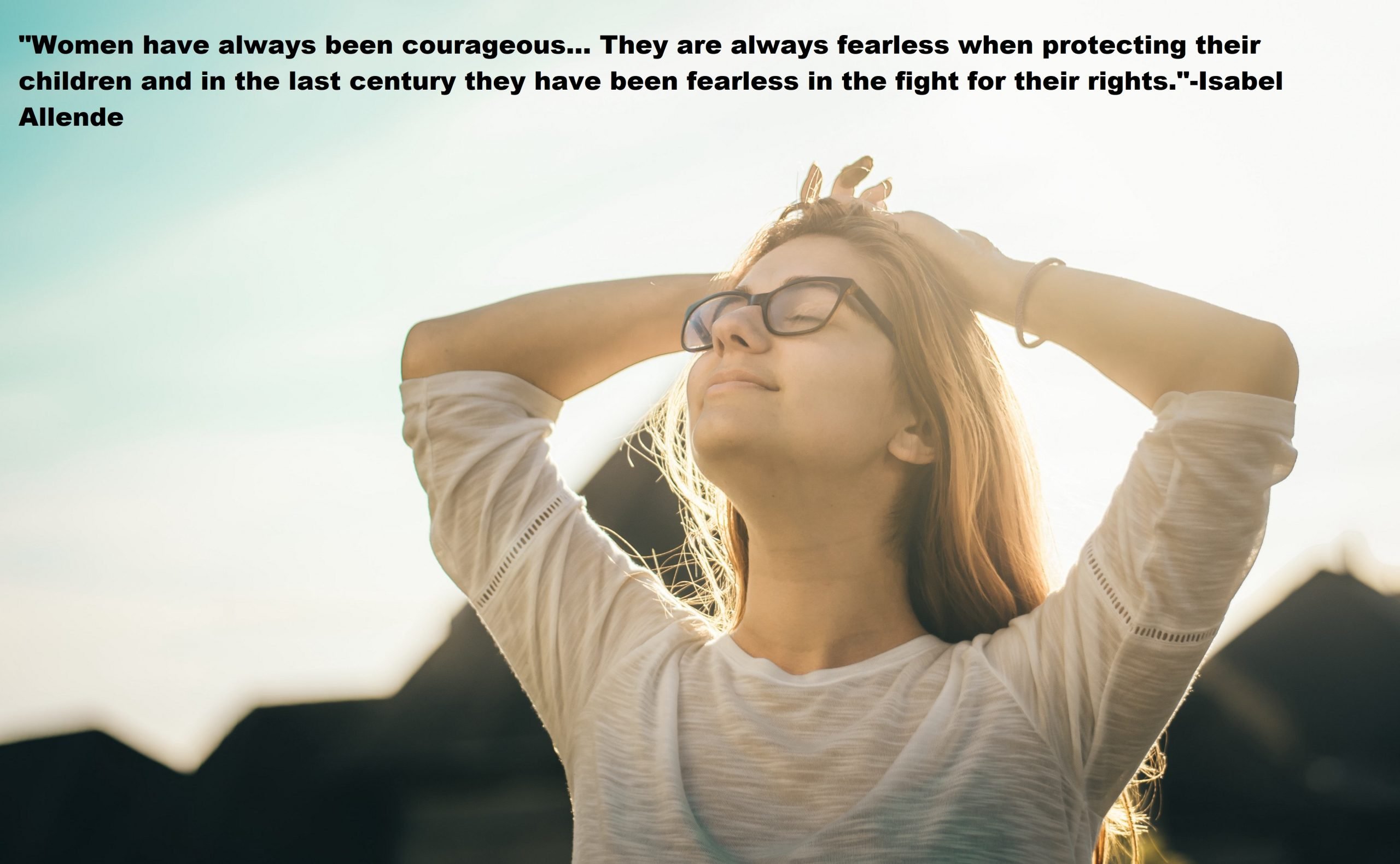 22."I see courage everywhere I go in Africa. Fearless human rights activists in Darfur. Women peace advocates in eastern Congo. Former child soldiers in Northern Uganda who now are helping other former child soldiers return to civilian life."-John Prendergast
23."It's very important to take risks. I think that research is very important, but in the end you have to work from your instinct and feeling and take those risks and be fearless. When I hear a company is being run by a team, my heart sinks, because you need to have that leader with a vision and heart that can move things forward."-Anna Wintour
24."Let us not pray to be sheltered from dangers but to be fearless when facing them."-Rabindranath Tagore
25."I am not fearless. I get scared plenty. But I have also learned how to channel that emotion to sharpen me."-Bear Grylls
26."I have a ladybug on my wrist that I got when I was doing 'John Tucker Must Die,' and I have a tattoo on my ankle that's in Sanskrit that says 'Fearless.'"-Brittany Snow
27."Millennials are a bit more free-spirited, more able to go into new places, to feel more assertive and fearless about trying new things."-Payal Kadakia
28."When I was little, I was very loud and loved performing in front of people. I was fearless. When I hit puberty, I became very shy and self-conscious. I still get nervous sometimes before shooting and definitely before big auditions."-Brianna Brown
29."Lady Gaga is the present and the future. She is the most revolutionary and inspirational artist. She is fearless and daring."-Donatella Versace
30."All my favorite artists and fashion icons and models are from the Nineties. Everybody was just so fearless."-Rihanna
31."Be exactly who you are. You can fit in any space you see yourself in. Be fearless."-Dawn Richard
32."Most gamblers do it for ego. It's not about winning or losing, it's about challenging your ego and showing your mates you're fearless and will bet on anything."-Jimmy White
33."I think that music opens portals and doorways into unknown sectors that it takes courage to leap into. I always think that there's a potential that we all have, and we can emerge, rise up to this potential, when necessary. We have to be fearless, courageous, and draw upon wisdom that we think we don't have."-Wayne Shorter
34."My grandmother was energetic and fearless – a talented poet and songwriter. She was also interested in chemistry and history and medicine, taking care of the people in her hacienda in Mexico, delivering babies. She could have become anything, but this was the 1930s, and she was forced into an arranged marriage."-Salma Hayek
35."The will to never give up and to be fearless. That's what I have."-Christina Milian
36."Milan is a true metropolis: strong and fearless but welcoming, too. Little by little, I came to realize that I could become someone here."–Giorgio Armani
37.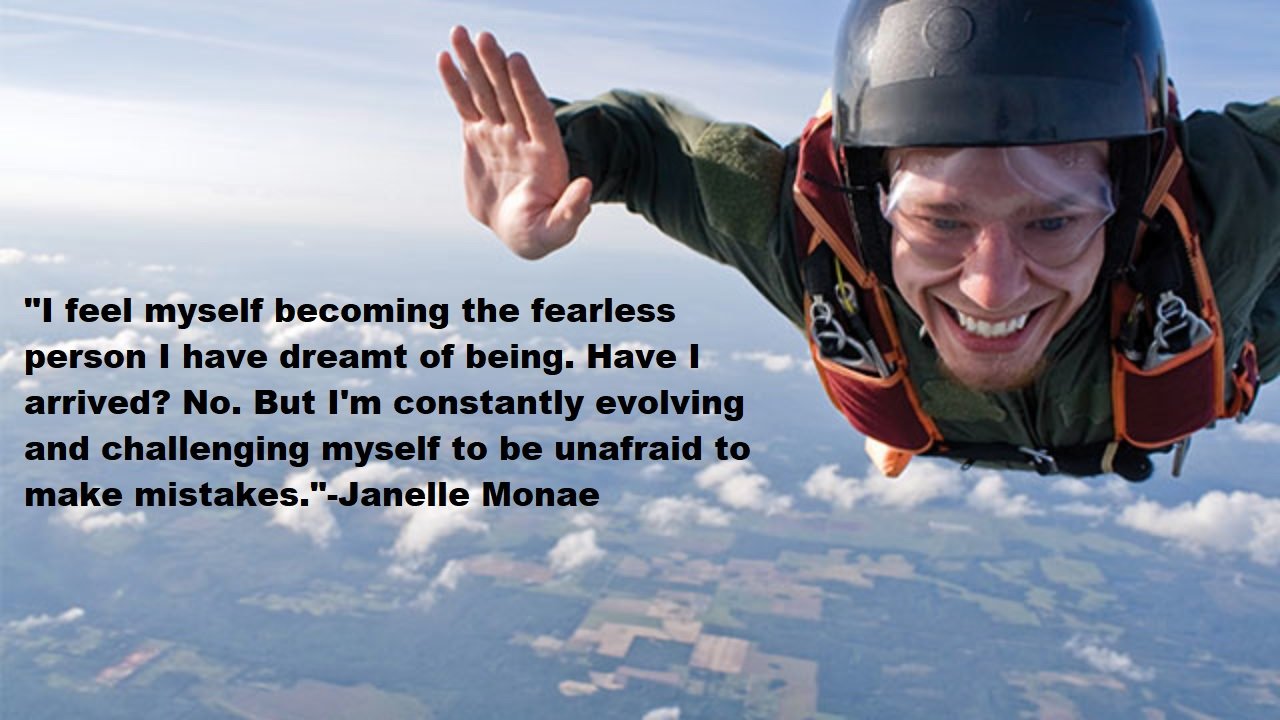 38."Money brings you security and choice. You can make decisions in a different way if you have a lot of money. But when you have nothing, you have a naivety, and a more fearless attitude because you have nothing to lose."-Simon Cowell
39."When you're young, you're fearless and more creative, more of an outsider."-Helmut Lang
40."I feel quite fearless protecting the people I love."-Paloma Faith
41."You only get one life so you might as well make it a happy one, and that's why I tend to just jump into things. I'm sort of a fearless idiot that way."-Nia Vardalos
42."'Vogue' and 'Vice' may appear to some to see the world through different lenses. But in my view, both are fearless and breathtaking, with unquenchable curiosity and vigor."-Anna Wintour
43."Fearless people are interesting to watch."-Ron Perlman
44."I think I'm like most people – we fear the unknown and the things that have yet to come to pass, which are the very things that don't deserve to be feared. When you give God complete control, it's very hard not to be fearless."-Rihanna
45."Fearless doesn't mean careless. There is a thin line between fearless and careless. I think we need to play fearless."-Smriti Mandhana
46."I really try to plot in a fearless fashion. I try not to care about not knowing the answer before I get there; I just jump in first and see what happens."-Courtney A. Kemp
47."She's like a Barbie, then she wants to be a superhero, or coming out of a spaceship and everything's pink. She makes a certain move that's ghetto hood mixed with a little robot so its like I'm evolving Nicki Minaj and developing her style. She's fearless, and I love her."-Laurieann Gibson
48."When I was younger, I was kind of fearless. I think it takes more courage to do things when you know more. I was completely naive, and I was like, 'Why can't I do anything I want to do?'"-Carole King
49."British fashion is self confident and fearless. It refuses to bow to commerce, thus generating a constant flow of new ideas whilst drawing in British heritage."-Alexander McQueen
51.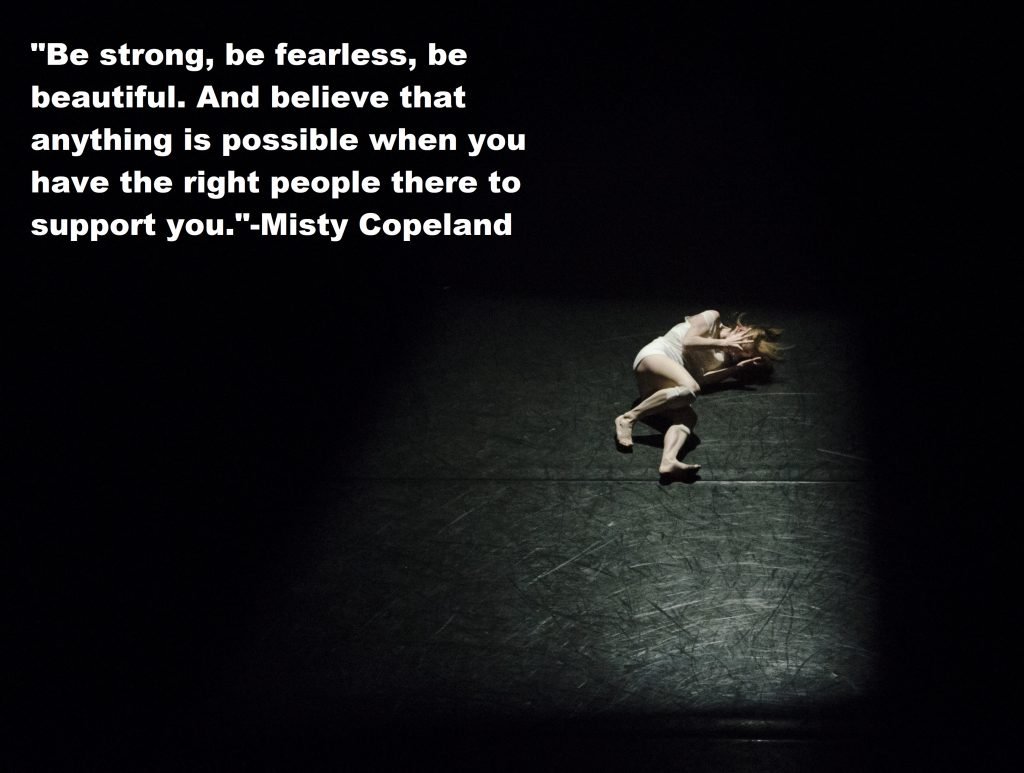 Many people have a fear of failure. If you have a fear that you can never get success in life. For having success in life, it is important to start something new. When you do so, then you can get success.
The successful people in this world always try something new. If they do not do so, then how they get successful. Remove the fear of failure from your mind. When you think positively, then things happen positively.
"That's all I can be is fearless."-Nikki Bella
It's all the way you think. If you do not want to try something new in life, then you have to be fearful. Because when you do not do new things, then you can never go forward in life.
By reading the Live Fearless Quotes, you might get the inspiration in life. You might get inspired to be positive and live your life without any fear.