Quotes About Hard Work – If you want to get success in life, then hard work is critical. Hard work is an important key that can lead everyone to success. If you want to achieve success, then you have to work hard.
Without hard work, getting success is impossible in life. No matter in which field you work, you have to work hard. You have to work in a team and believe in your efforts.
Achieving your goals does not mean that you should stop working hard. Many times, by doing struggle, we get tired and lost from the track. At that time, some motivational quotes might help you a lot.
To give you the courage to work hard, we have some famous quotes about hard work from famous people. These quotes might inspire you and help you in fulfilling your dreams.
51 Famous Quotes About Hard Work That Will Motivate You
1.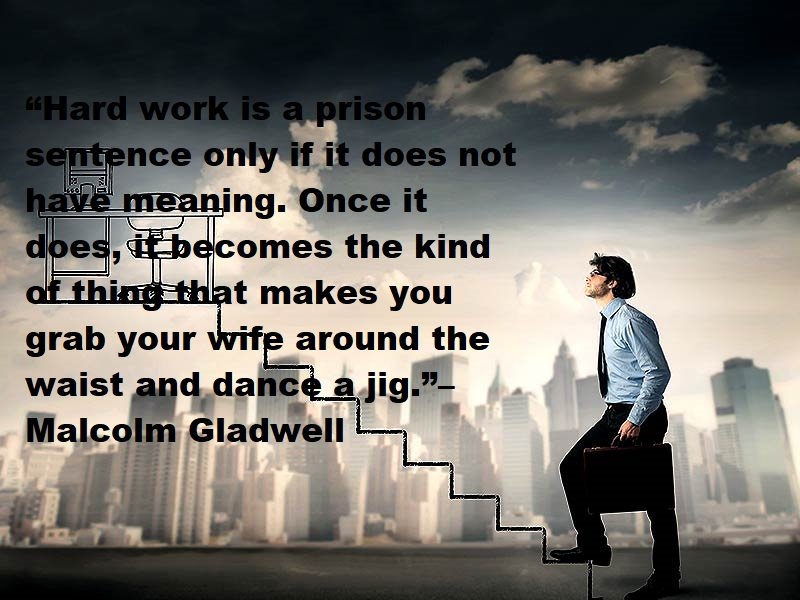 2."When you are content to be simply yourself and don't compare or compete, everyone will respect you."– Lao Tzu
3."There are people who try to look as if they are doing a good and thorough job, and then there are the people who actually damn well do it, for its own sake."– John D. MacDonald
4."A man is worked upon by what he works on. He may carve out his circumstances, but his circumstances will carve him out as well."– Frederick Douglass
5."No one understands and appreciates the American Dream of hard work leading to material rewards better than a non-American."– Anthony Bourdain
6."All growth depends upon activity. There is no development physically or intellectually without effort, and effort means work." – Calvin Coolidge
7."Those at the top of the mountain didn't fall there." – Unknown
8."The three great essentials to achieve anything worthwhile are, first, hard work; second, stick-to-itiveness; third, common sense." — Thomas Edison
9."Don't give up. The beginning is always the hardest. Life rewards those who work hard at it." – Unknown
10."Happiness is not in the mere possession of money; it lies in the joy of achievement, in the thrill of creative effort." – Franklin D. Roosevelt
11."I'm a greater believer in luck, and I find the harder I work, the more I have of it."– Thomas Jefferson
12."Hard work spotlights the character of people: some turn up their sleeves, some turn up their noses, and some don't turn up at all." – Sam Ewing
13."Quality is much better than quantity. One home run is much better than two doubles." – Steve Jobs
14."Perseverance is the hard work you do after you get tired of doing the hard work you already did."– Newt Gingrich
15."Success isn't always about greatness. It's about consistency. Consistent hard work leads to success. Greatness will come."– Dwayne "The Rock" Johnson
16."Without labor, nothing prospers."– Sophocles
17."It's not about money or connections – it's the willingness to outwork and outlearn everyone."– Mark Cuban
18."Make each day your masterpiece."– John Wooden
19."Life without endeavor is like entering a jewel mine and coming out with empty hands."– Japanese Proverb
20.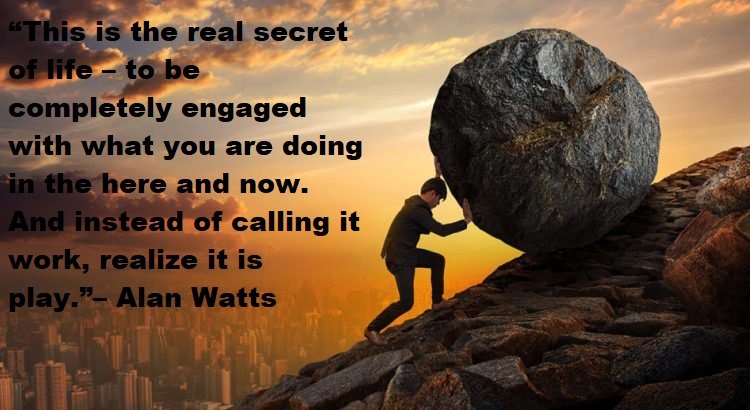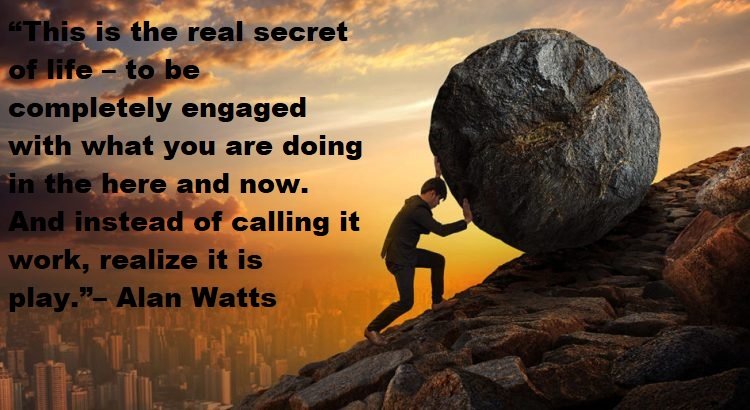 .21."All good work requires self-revelation."– Sidney Lumet
22"I work very hard, and I play very hard. I'm grateful for life. And I live it – I believe life loves the lover of it. I live it."– Maya Angelou
23."A dream does not become reality through magic; it takes sweat, determination, and hard work."– Colin Powell
24."Leadership is more than just being able to cross the t's and dot the i's. It's about character and integrity and work ethic."– Steve Largent
25."The difference between try and triumph is just a little umph!"– Marvin Phillips
26."Developing a good work ethic is key. Apply yourself at whatever you do, whether you're a janitor or taking your first summer job because that work ethic will be reflected in everything you do in life."– Tyler Perry
27."Hard work spotlights the character of people: some turn up their sleeves, some turn up their noses, and some don't turn up at all." – Sam Ewing
28."Dreams don't work unless you do."– John C. Maxwell
29."The difference between greed and ambition is a greedy person desires things he isn't prepared to work for."– Habeeb Akande
30."Success is dependent upon the glands – sweat glands."– Zig Ziglar
31."I would rather risk wearing out than rusting out."– Theodore Roosevelt
32."Things may come to those who wait, but only the things left by those who hustle."– Abraham Lincoln
33."If you work hard enough and assert yourself and use your mind and imagination, you can shape the world to your desires."– Malcolm Gladwell
34."The best way to learn is by doing. The only way to build a strong work ethic is getting your hands dirty."– Alex Spanos
35.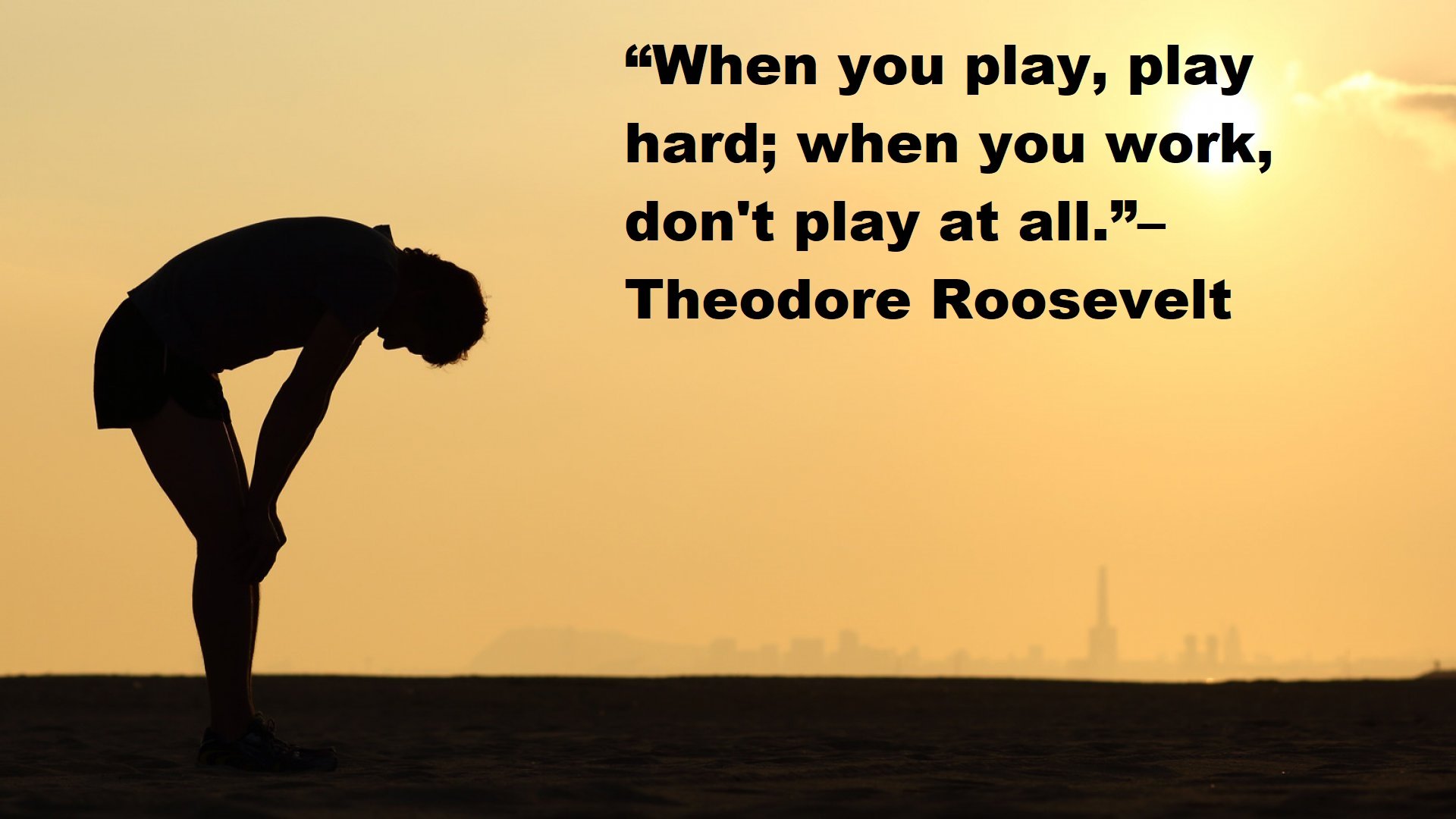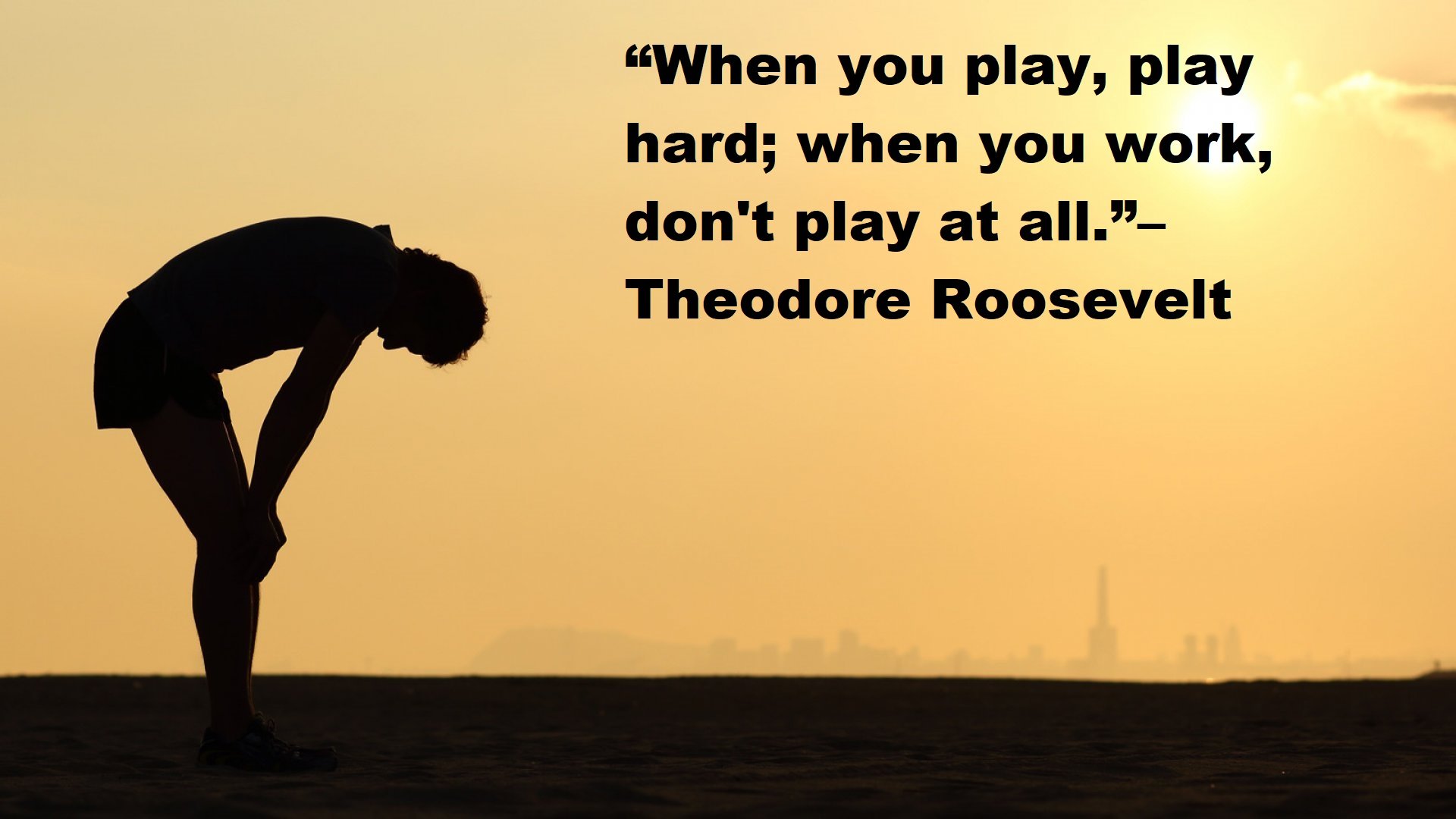 36."I'm a firm believer in if you work hard, you should play hard. So, I try to keep my life as balanced as possible to keep my sanity."– Alicia Sacramone
37."Enjoy life, study hard, play hard, be kind to other people, set high standards, and don't be afraid to say 'No.'"– Nia Long
38."Every time you stay out late; every time you sleep in; every time you miss a workout; every time you don't give 100% – You make it that much easier for me to beat you."– Unknown
39."A good work ethic is not so much a concern for hard work but rather one for responsibility. There have been a great many men and women who have, in fact, used work or hustle or selfish ambition as an escape from real responsibility, an escape from purpose. In matters such as these, the hard work is just as dysfunctional as the sloth."– Criss Jami
40."Choices and decisions must be supported by your passion, resolve, and a productive work ethic. If these meet opportunity – your success has finally come."– Archibald Marwizi
41."Face your problems head-on. Do what you have to do to take care of it. Develop a good work ethic."– George Chuvalo
42."Every beautiful mind has great dreams, but rarely is anyone ever ready to work hard for their dreams."– Terry Mark
43."It's not whether you get knocked down; it's whether you get up."– Vince Lombardi
44."Never give up! Failure and rejection are only the first steps to succeeding."– Jim Valvano
45."Most people give up when they are about to achieve success. They quit on the one-yard line. They give up at the last minute of the game one foot from the winning touchdown."– Ross Perot
46."It ain't about how hard ya hit. It's about how hard you can get it and keep moving forward. How much you can take and keep moving forward. That's how winning is done!" – Rocky Balboa
47."If you train hard, you'll not only be hard; you'll be hard to beat."– Hershel Walker
48."You're never a loser until you quit trying."– Mike Ditka
49."Baseball is the only field of endeavor where a man can succeed three times out of ten and be considered a good performer."– Ted Williams
50."It's not whether you get knocked down; it's whether you get up."– Vince Lombardi
51."Never give up, never give in, and when the upper hand is ours, may we have the ability to handle the win with the dignity that we absorbed the loss."– Doug Williams
52.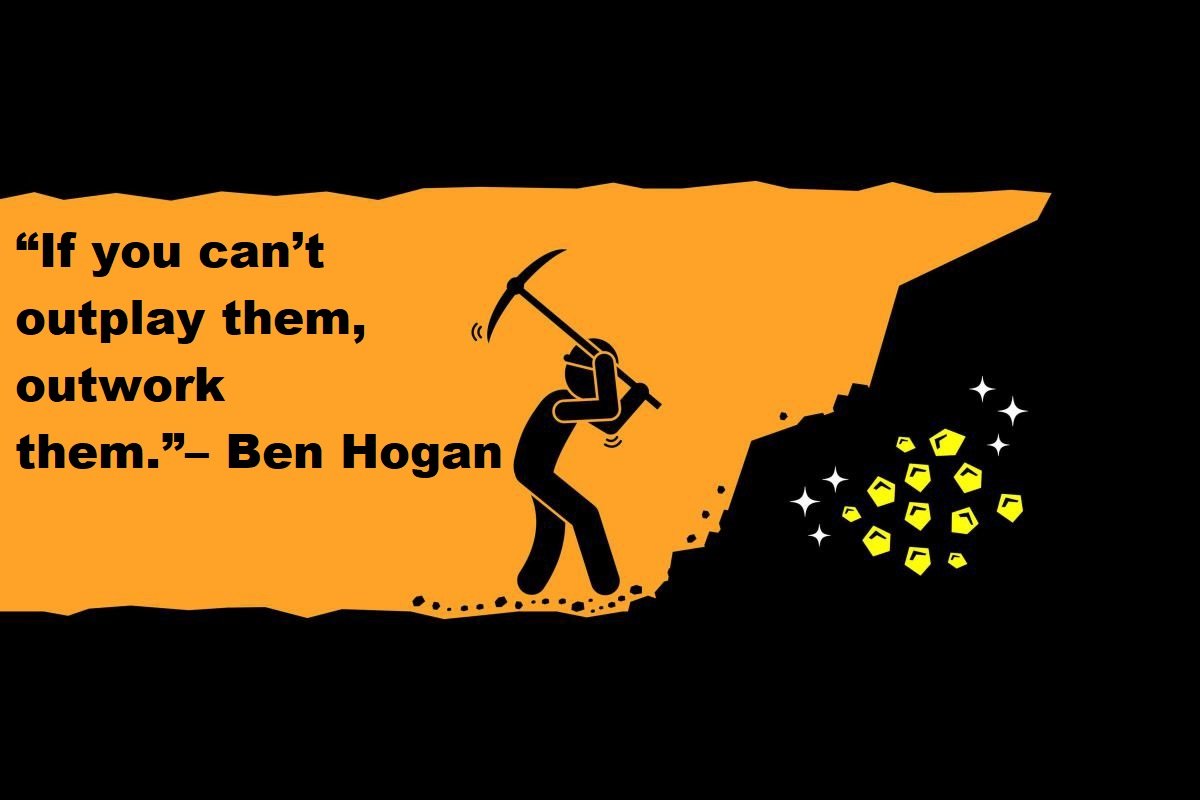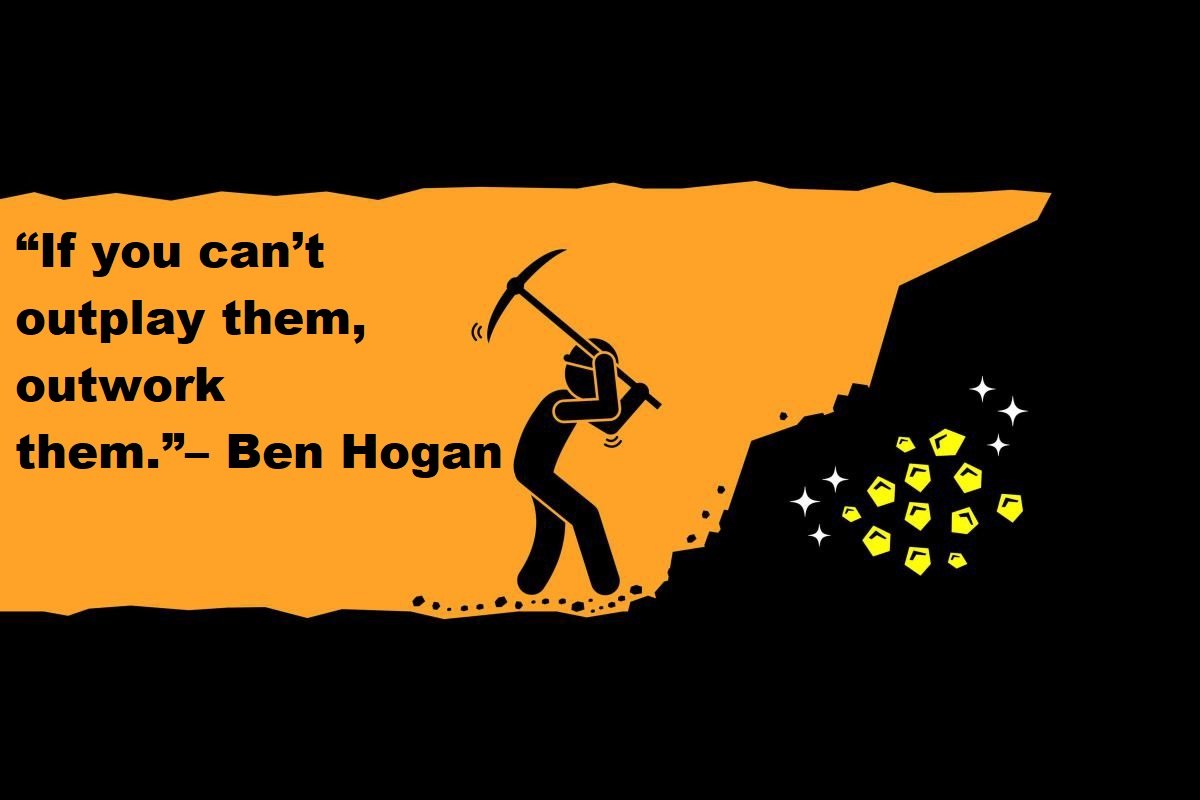 When you see a successful personality, their journey is full of hard work. If these successful people had not worked hard in their lives, they would not have succeeded. You will not get anything in this world without hard work.
Most successful people will give you the advice to work hard. Those successful people believe that working hard is the prime factor that made them who they are.
Sometimes it also becomes impossible for the most successful person to stay on their track. Many times, they have to fight with the things that are not in their control.
They have to encounter different issues that come in their path. So, at that time, wise and inspirational words work a lot. For helping you in difficult times, we have these quotes.
By reading the quotes, you will get the passion for working hard in life. So, what are your views about these quotes about hard work? Do share these quotes with your loved ones.