Here is a brilliant selection of short love quotes to get you in the mood of love.
Love needs no introduction, it is that universal feeling we have all felt. It may have been the love for a new partner or perhaps a newborn baby laying in our arms, whatever the situation, we can all agree is that when we are in love, we are experieincing bliss. When we are in love, nothing is too difficult for us, we feel unstoppable!
Love empowers us. It gives us the energy to thrive in life. Love heals us. We  may be broke or going through a difficult time in life, but when love takes over, all these other issues seem miniscule. With love in our hearts, we are able to see clearly. The feeling of lethargy is replaced by the feeling of invincibility.
However, we may not always feel this way so these short quotes on love are here to assist you conjure that feeling of love. Or perhaps you are looking for quotes on love so you can pen them down to someone you love, then you are at the right place at the right time.
Whatever your reasons, I am sure you will find great inspiration and your feelings of love will be amplified once you go through these short love quotes. Some of these quotes are on loving life, others are more romantic love quotes but there is a good dosage of love in all of them. Enjoy!
Love conquers all!!! #t1d #diabetes #love ??? pic.twitter.com/3kjzAMkLlR

— Blue Cape Club (@BlueCapeClub) July 25, 2020
Short Love Quotes 1-15
"Love is when you meet someone who tells you something new about yourself." – Andre Breton
Love is never wrong. – Melissa Etheridge
We love the things we love for what they are. – Robert Frost

A flower cannot blossom without sunshine, and man cannot live without love. – Max Muller

Being in love with you makes every day an interesting one.
I love you a lottle, its like a little but a lot.
Speak low, if you speak love. – William Shakespeare

"We are all love, looking for a place to happen."- Abraham Hicks

"You've gotta dance like there's nobody watching,
Love like you'll never be hurt,
Sing like there's nobody listening,
And live like it's heaven on earth."
― 
"You know you're in love when you can't fall asleep because reality is finally better than your dreams."― 
"Love is all there is". – Louise Hay
"A friend is someone who knows all about you and still loves you."― 

"Darkness cannot drive out darkness: only light can do that. Hate cannot drive out hate: only love can do that."― 

"It is better to be hated for what you are than to be loved for what you are not."― 
"It is not a lack of love, but a lack of friendship that makes unhappy marriages."―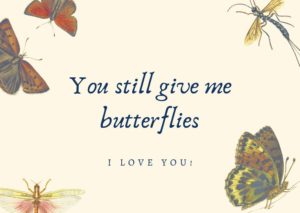 Short Love Quotes 16-30
"Love all, trust a few, do wrong to none."― 
"There is never a time or place for true love. It happens accidentally, in a heartbeat, in a single flashing, throbbing moment."― 
"Love is that condition in which the happiness of another person is essential to your own."― 
"Love looks not with the eyes, but with the mind,And therefore is winged Cupid painted blind."― 

"Love is like the wind, you can't see it but you can feel it."― 

"You don't love someone because they're perfect, you love them in spite of the fact that they're not."― 
"Tis better to have loved and lost, than never to have loved at all."― 
"The one you love and the one who loves you are never, ever the same person."― 
"When we love, we always strive to become better than we are. When we strive to become better than we are, everything around us becomes better too."― 

"One is loved because one is loved. No reason is needed for loving."― 

"Love is patient, love is kind. It does not envy, it does not boast, it is not proud. It is not rude, it is not self-seeking, it is not easily angered, it keeps no record of wrongs. Love does not delight in evil but rejoices with the truth. It always protects, always trusts, always hopes, always perseveres."- Bible

"We love the things we love for what they are."― 

"You are my best friend as well as my lover, and I do not know which side of you I enjoy the most. I treasure each side, just as I have treasured our life together."― 
Short Love Quotes 31-45
"I love you, not only for what you are, but for what I am when I am with you."- Roy Croft
"To love and be loved is to feel the sun from both sides."- David Viscott
"Love's greatest gift is its ability to make everything it touches sacred."- Barbara de Angelis
"Love is the crowning grace of humanity, the holiest right of the soul, the golden link which binds us."- Petrarch
"Two people in love, alone, isolated from the world, that's beautiful." ― 
"There is always some madness in love. But there is also always some reason in madness."― 
"It was love at first sight, at last sight, at ever and ever sight."- Vladimir Nabokov

"You can't blame gravity for falling in love."-Albert Einstein

"All that you are is all that I'll ever need." — Ed Sheeran​
Love is a better master than duty. – Albert Einstein
 What is love? It is the morning and the evening star. – Sinclair Lewis

We love because it's the only true adventure. – Nikki Giovanni

"And, in the end
The love you take
is equal to the love you make."
― 
"Love is a fire. But whether it is going to warm your hearth or burn down your house, you can never tell."― 
"If you love somebody, let them go, for if they return, they were always yours. If they don't, they never were."― 
Short Love Quotes 46-60
"And now these three remain: faith, hope and love. But the greatest of these is love."― 
"Be careful of love. It'll twist your brain around and leave you thinking up is down and right is wrong."
― 

"Love does not begin and end the way we seem to think it does. Love is a battle, love is a war; love is a growing up."― 

"When love is not madness it is not love."― 

"I love you more than there are stars in the sky and fish in the sea."― 

"True love is rare, and it's the only thing that gives life real meaning."
― 
"I loved her against reason, against promise, against peace, against hope, against happiness, against all discouragement that could be."― 
"Love is an irresistible desire to be irresistibly desired."― 

More love, less hate."― 

"When the power of love overcomes the love of power, the world will know peace."― 
"Love is patient, love is kind. It does not envy, it does not boast, it is not proud." 1 Corinthians 13v8
"Hate the sin, love the sinner."― 

"Be the reason someone smiles. Be the reason someone feels loved and believes in the goodness in people."― 

"One love, one heart, one destiny."― 

"Have enough courage to trust love one more time and always one more time."

― 
Short Love Quotes 61-71
"Love is not affectionate feeling, but a steady wish for the loved person's ultimate good as far as it can be obtained."― 
"You know, when it works, love is pretty amazing. It's not overrated. There's a reason for all those songs."― 
"You can't measure the mutual affection of two human beings by the number of words they exchange."― 

"How do you spell 'love'?" – Piglet"You don't spell it…you feel it." – Pooh"― 

"The beginning of love is the will to let those we love be perfectly themselves, the resolution not to twist them to fit our own image. If in loving them we do not love what they are, but only their potential likeness to ourselves, then we do not love them: we only love the reflection of ourselves we find in them"― 

"To love oneself is the beginning of a lifelong romance."― 

I rejoice in the love I encounter every day. – Louise Hay
"I swear I couldn't love you more than I do right now, and yet I know I will tomorrow." — Leo Christopher

"There is a madness in loving you, a lack of reason that makes it feel so flawless." — Leo Christopher

You know it's love when all you want is that person to be happy, even if you're not part of their happiness. — Julia Roberts
To lose balance sometimes for love is part of living a balanced life. – Elizabeth Gilbert
Love is such a great feeling and it is true that the world needs more love.  I hope that these short love quotes have given you an emotional boost and may you carry it with you throughout the day.
Short Love Quotes  Video
What a better way than to leave you with this rampage of love from Abraham Hicks. May you be filled with love and may you spread the love by sharing this post. Thanks for stopping by!