Whenever someone overcomes a limitation and that is inspiration in action. As an inspiration junkie I thrive on such stories, this is why I just could not resist sharing with you Amar Latif's story.  He is a man who despite his loss of sight has made some impressive achievements. He has not let his lack of vision stand in the way of life, instead he has used it as a springboard from which he has created a successful business.
First let me briefly introduce Amar Latif to those who have never heard of him or know very little. Amar Latif is a British born in television presenter, enterprenur and actor. He was born in 1974 and grew up in Scotland. From a young age he had problems with his sight  and was diagnosed with retinitis pigmentosa, an eye condition that is not treatable. According to the National Eye Institute, retinitis pigmentosa is "a group of rare, genetic disorders that involve a breakdown and loss of cells in the retina — which is the light sensitive tissue that lines the back of the eye."
As a result of this condition, Amar Latif had lost almost 95% percent of his vision by the time he was 18. It is clear that Latif had problems with his vision at a critical time in life. This was a time when he was growing up and this could have affected his studying, his confidence and his career path in a negative way. However this does not appear to be the case. Let's look at how Latif's resolve shaped his career.
Amar Latif Education
Despite his loss of vision, Latif excelled in school. He successfully completed his secondary education and went on to University of Strathclyde where he attained Bsc in Mathematics, Science and Statiscs.
Amar Latif Television Career
2005- Amar Latif first hit our screens in 2005 when he appeared on the first series of the BBC reality show Beyond Boundaries, a show which followed a group of 11 enthuasistic disabled people trek hundreds of strenous miles through the mountains and rivers of Nicaragua, Central America.
2007- Sightseeing for The Blind- Latif was the director of this Channel 4 documentary
2010- Latif appeared as a special guest on Ready Steady Cook, a day time cooking show.
2016- was a tour guide on the Last Leg Goes Down Under, a Channel 4 late night tv talk/chat show with a mix of comedy and some paralympic highlights.
2017-2018, Latif worked alongside Anna Richardson to co-present the television show How to Get Fit Fast, a channel 4 program which as the name suggests helps contestants get fit.
2018- saw Latif presenting an episode of the BBC series, River Walks, a show where celebrities explore their local rivers. 
2019- Travelling Blind- On this BBC Two show we see Latif exploring Turkey alongside Sara Pascoe . They visit Istanbul's Grand Bazaar and explore activities like beef farming and oil wrestling.
2020- Latif is the first blind participant to appear on Celebrity Masterchef. We see Latif sweat it out in the kitchen.
Latif has also had other various tv stints. He starred on the BBC Three comedy series It's Adam and Shelley, and the BBC One drama series Love Soup.
It is worth noting that before his TV appearances, Latif had successfully climbed through the ranks in his professional work to become Head of Commercial Finance for British Telecom.
Amar Latif The Enterpreneur
Prompted by his difficulty to find a company that would cater for his needs as a visualy impaired traveller, Latif decided to take matters in his own hands. He is the man behind TravelEyes, a tour operator that caters for independent blind or partially sighted people who want to explore the world. The company offers discounted holiday packages to sighted travellers who in return will act as a guide for their visually impaired partner. The company was established in 2004, and 16 years on, it is still going strong. TravelEyes is an innovative company and offers holidays across all 5 continents.
As you can see Amar Latif did not let his impairment get in the way of his life. Instead he is an example of what Henry Rollins says, "I believe that one defines oneself by reinvention. To not be like your parents. To not be like your friends. To be yourself. To cut yourself out of stone".  Where blindness could have been a obstruction, Latif simply reinvented himself and carved another path."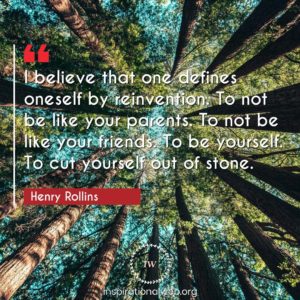 Is this not an inspiring story? The Latif we see on our TV screens is a man who oozes confidence. He is a man who does not let his blindness limit him. I have been watching him on Masterchef and what comes through is a smiling personality who is going for it!
I think Amar Latif is a worthy addition to my blog. He is admirable and is an inspiration to anyone. We all face limitations. Some limitations are physical, others are mental. Regardless, we can learn from Latif that we can overcome our limitations. We can harness them. We can look at them and question ourselves, "what is the opportunity here?"
Instead of looking at obstacles as something that stops us from going forward, we can put on different glasses and see them as opportunities waiting to be uncovered.  One of my favorite mentors, Wayne Dyer, said, "When you change the way you look at things, the things you look at change." Is it possible that when we view obstacles as potential opportunities, we can in fact turn them into opportunities?
I belief that Amar Latif's achievements are a fitting example of Wayne Dyer's words.  I hope his story motivates us all to embrace the obstacles in our life and not let them hold us back.
Thank you for stopping by and please share the story, you may just give someone the inspiration they need to change their life!