Ernie Davis Quotes – Ernie Davis was a footballer from America. In 1961 he won the Heisman Trophy. Ernie Davis remained in the half-back position. Davis was the first African American recipient in the football game.
He also played college football. Davis played for Syracuse University. He was picked in the NFL Draft of 1962. In this Draft, Ernie Davis was selected by the Cleveland Browns. Davis lived a concise life.
He suffered from leukemia. Ernie Davis lived a very short life and died at just the age of 23. The life of Davis did not give him a chance to play in a professional game.
Davis's life is full of inspiration for many people. For you, we have some well-known Ernie Davis quotes. By reading these quotes, you might get the motivation to fight and work hard for yourself no matter the condition.
Most Famous Ernie Davis Quotes
1.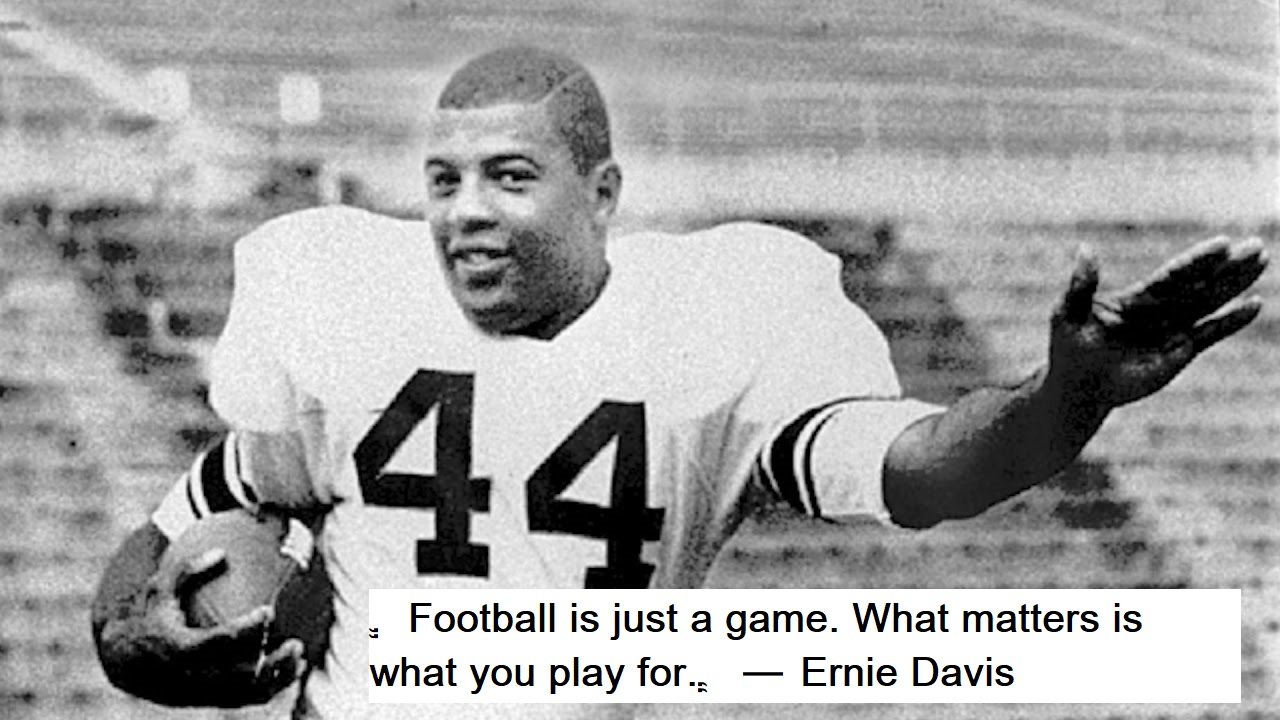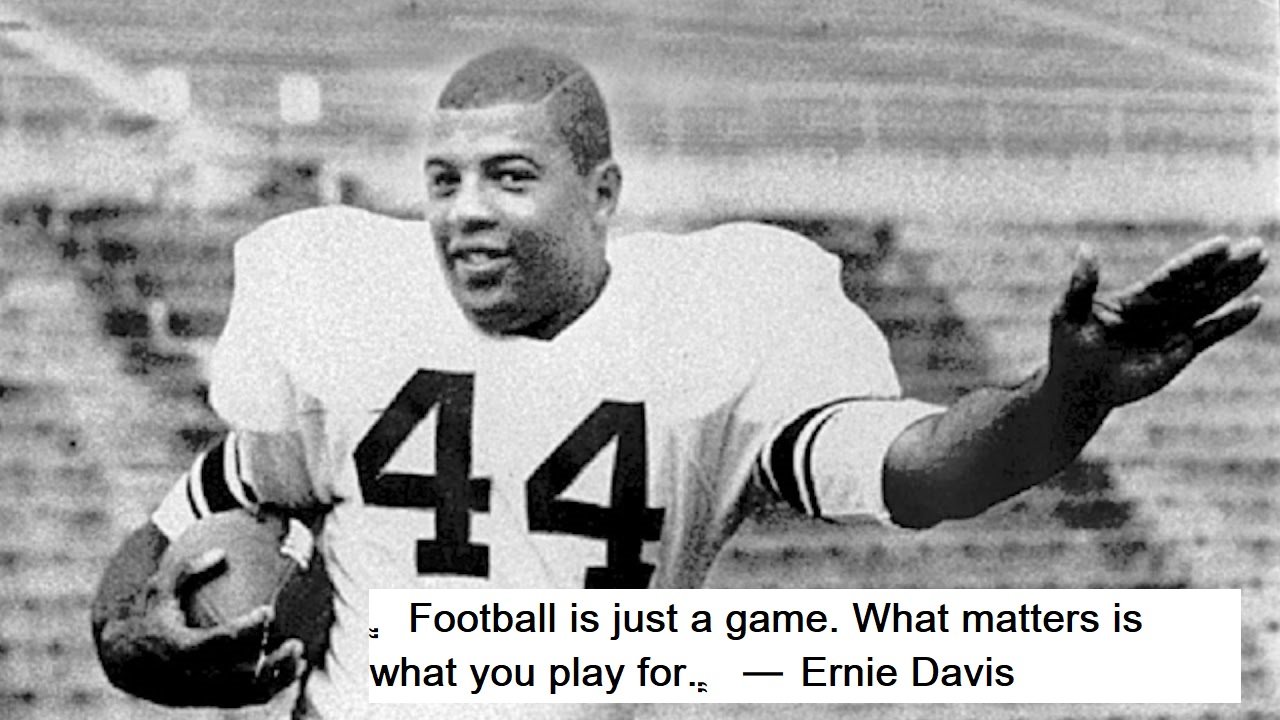 2. "But when I look back I can't call myself unlucky. My 23rd birthday was December 14. In these years I have had more than most people get in a lifetime."— Ernie Davis
3."Thing is, I don't know how much more is in front of me."— Ernie Davis
4." you see from the number of pages if you've read this far, I did have a few things to say and I'm not sure hopw to end this, or even if I want to."— Ernie Davis
5."I am lucky because I was such a good football player."— Ernie Davis
6."It's funny."— Ernie Davis
7."Someplace along the line you have to come to an understanding with yourself, and I had reached mine a long time before, when I was still in the hospital. Either you fight or you give up." — Ernie Davis
8."Most people think my life has been all about football. I've even thought that myself."— Ernie Davis
9." Sometimes when the game is close and eveything is on the line, that's when you forget the croud and the noise. "— Ernie Davis
10.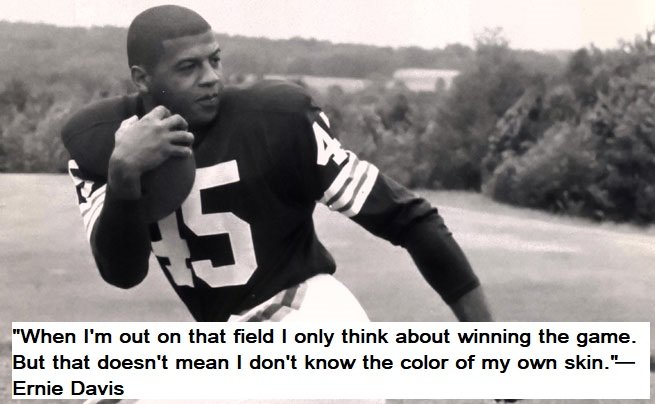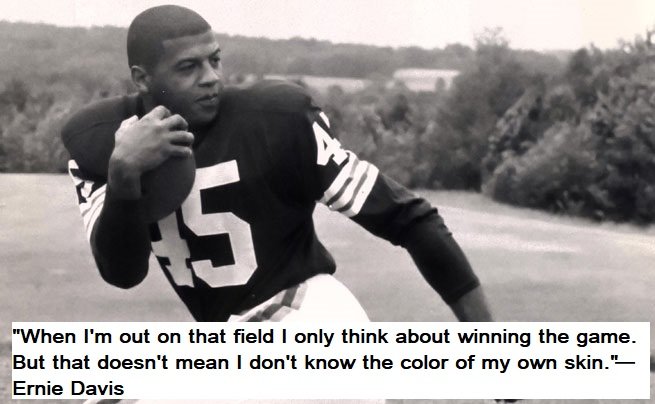 11."When it's just you against somebody else to see who is the better man. That's what I like about the game."— Ernie Davis
12." At that moment, you are friends and you are enemies and you are brothers."— Ernie Davis
13. "I'm playing! You hear me?"— Ernie Davis
14."I can't even walk in the front door of a hotel. Now all those people who believe that's right are watching. But you know what? So are they."— Ernie Davis
15.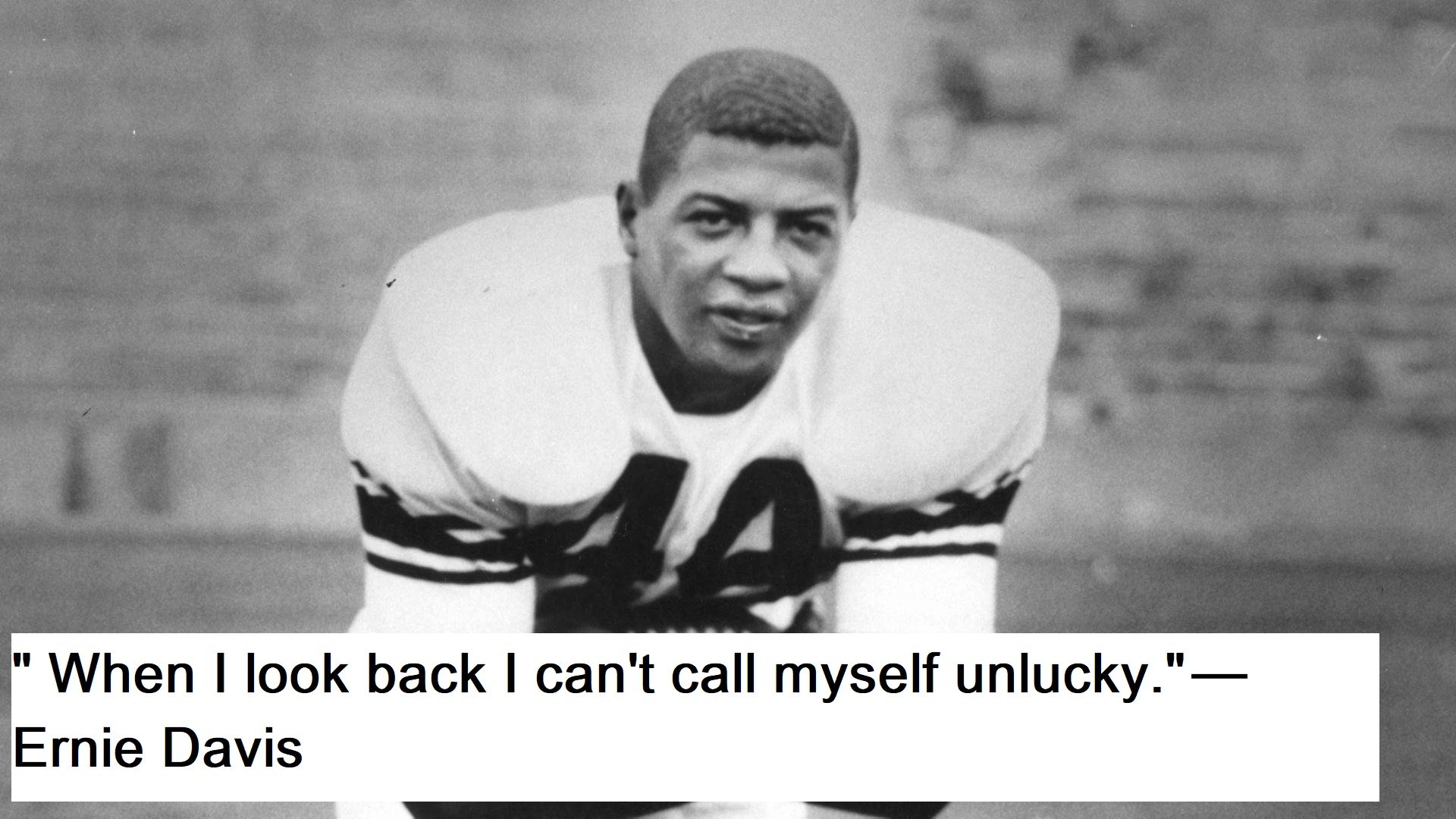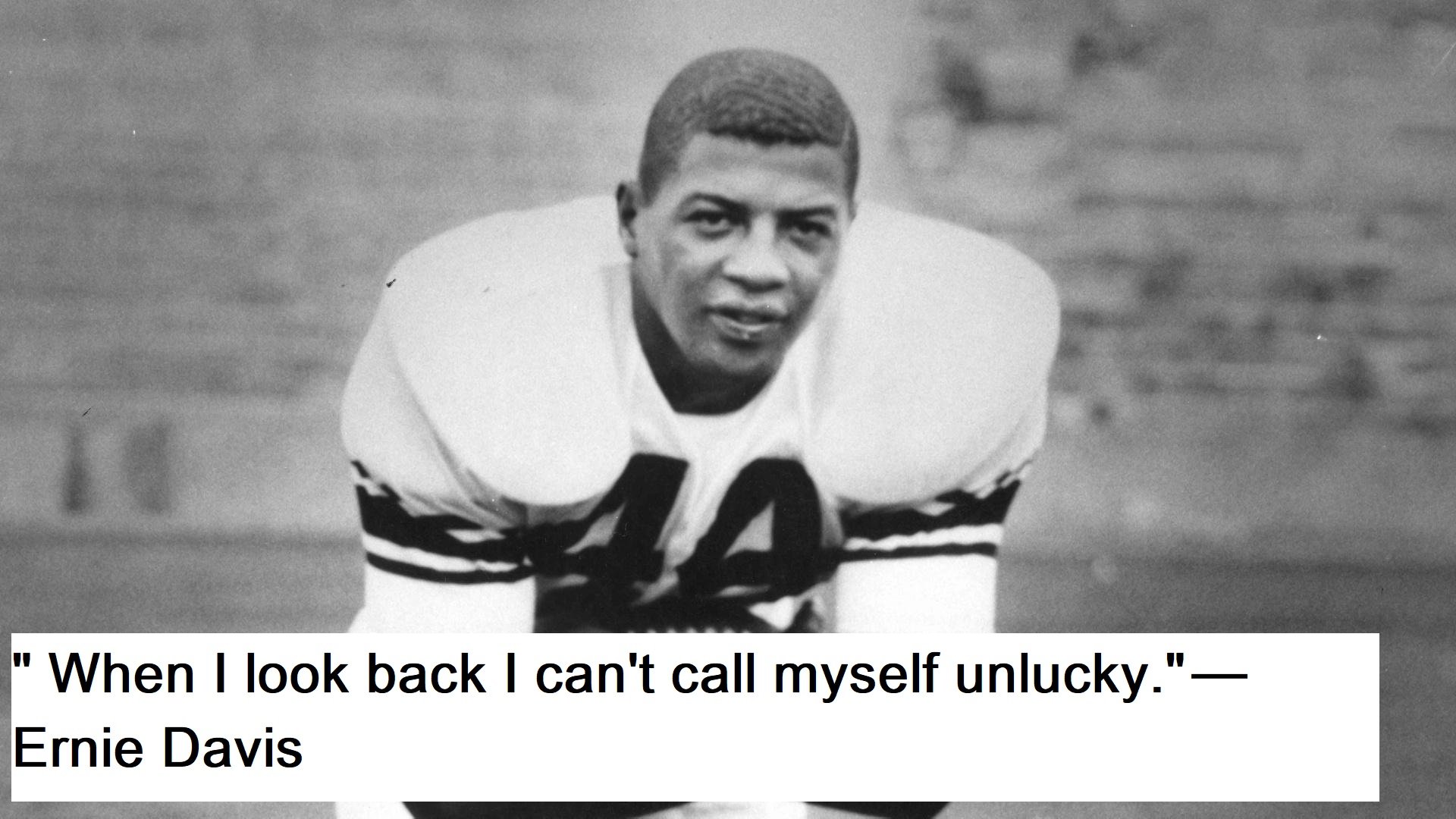 No one in this world knows how much time everyone has to live a life. In this short time, we want to do a lot of things in life. If you want to achieve something in life, then you have to live it.
You have to make this thing your life. If you do hard work in that thing, then this is the way you can get success. Ernie Davis also loved to play football. Many people thought that Davis's life was all about football.
The most important thing is what you play or do in your life. When you are doing some work, then forget everything around you. This passion regarding the game or any work makes you successful.
By reading the quotes of Ernie Davis, you will know how Davis was passionate about his game. He does a lot of hard work to achieve the aim of his life. Do share these Ernie Davis quotes with your loved ones.
Other quotes for you;