Joachim Peiper Quotes – Joachim Peiper was a SS-Obersturmbannführer of German. He was also known as Jochen Peiper. Joachim Peiper was a war criminal. In 1944 he was responsible for the prisoners of war of America.
Joachim Peiper also played a role of personal adjutant for Heinrich Himmler. Heinrich Himmler was the head of SS, and after that, he was the Waffen SS commander. Joachim becomes his adjutant in World War II.
Piper also served in the Western and Eastern fronts in SS Division Leibstandarte. In this, he first commands the battalion, and then he commands the regiment. Joachim Pieper also fought in the Battle of Bulge. And also take part in the Third Battle of Kharkiv.
Joachim Pieper faced a lot in his lifetime. He fought in many wars. Joachim Piper's life and his words had a strong impact on the life of people. For inspiring you, we are compiling some famous Joachim Peiper Quotes.
Most Famous Joachim Peiper Quotes
1.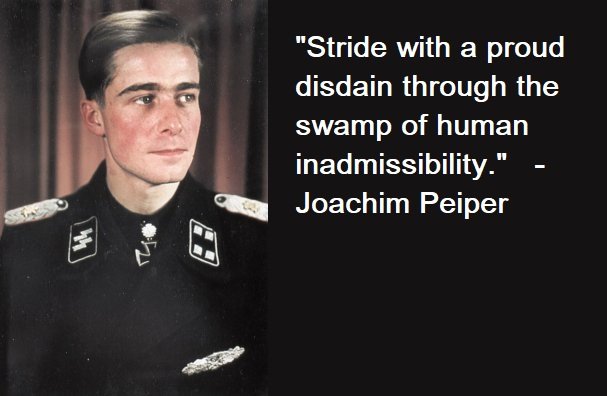 2."History is always written by the victor."-Joachim Peiper 
3."The histories of the losing parties belong to the shrinking circle of those who were there."  -Joachim Peiper 
4."I was a National-Socialist and I remain one…"-Joachim Peiper 
5."The Germany of today is no longer a great nation, it has become a province of Europe." -Joachim Peiper 
6."Imagine yourself acclaimed, a decorated national hero, an idol to millions of desperate people, then within six months, condemned to death by hanging."-Joachim Peiper 
7."It's so long ago now. Even I don't know the truth. If I had ever known it, I have long forgotten it."-Joachim Peiper 
8." All I know is that I took the blame as a good CO should have been and was punished accordingly."-Joachim Peiper 
9."My boys may charge me with all they want."-Joachim Peiper 
10.
11." The only thing [they] knew was to handle weapons for the Dream of [the] Reich. They were young people with a hot heart and the desire to win or to die, according to the word: right or wrong—my country!"-Joachim Peiper 
12."I admit willingly that after the Normandy battles, my unit was composed of young fanatic soldiers."-Joachim Peiper 
13." Many of them had lost their parents, or brothers and sisters in the bombardments. Some had seen for themselves at Cologne where thousands of bodies were crushed after the terrorist raids. Their hatred of the enemy was such that I admit that I could not always control them."-Joachim Peiper 
14." At Malmédy, there were, no doubt, some excesses."-Joachim Peiper 
15."I was a Nazi and I remain one…The Germany of today is no longer a great nation, it has become a province of Europe."-Joachim Peiper 
16."When seeing today the defendants on the dock, don't believe them to be the old Combat Group Peiper."-Joachim Peiper 
17." All my old friends and comrades have gone before! "-Joachim Peiper 
18.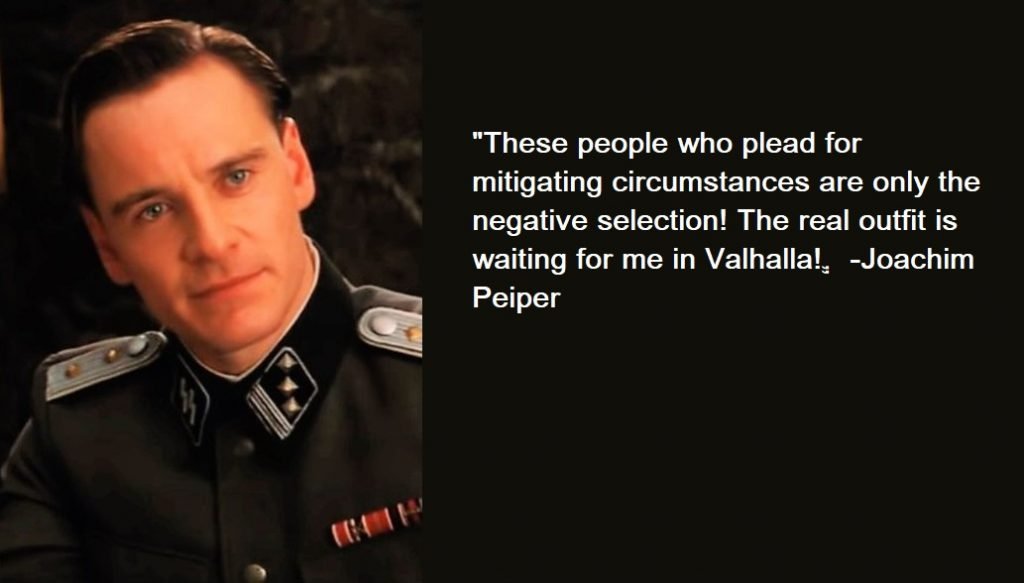 Every person in this world wants to do something great. Something that everyone always remembers. The thing by which they always keep in the eye of other peoples. But no one can do so without facing difficult times. And without overcoming all the challenges and problems of life.
If you want to write a history, then you have to move forward. The heroes write history. By those who face all the things with a great mind. Joachim Piper also faces a lot of problems and challenges in life.
But he never steps back and never cares for the problems. He always moves forward. The journey of Joachim Piper inspires you.
By reading the quotes of Joachim Piper, you might get the motivation to face the challenges of life. Always fulfil your dreams and never care for others. Stay focused, and you will write the history one day.