Peacock Quotes – Peacock or Peafowl is the common name of an amazing species in the genera Pavo and the Alfropavo of the family Phasianidae, their allies, and the pheasants. Male species of Peafowl are termed peacocks and the female ones are referred to as peahens.
If you go deeper than just get to know that peafowl of either sex is termed colloquially as 'peacock'. The two Asiatic species are the Indian or Blue Peacock/Peafowl originally of the Indian subcontinent and the green Peacock/Peafowl of Southeast Asia.
These species have different symbolic meanings in different areas of the globe but are probably best known for being a universal symbol of romance, charm, love, beauty, and grace.
To collaborate with these awesome, amazing, and inspiring species, let's take an in-depth look at a few peacock quotes. Here are some awesome sayings, proverbs, and quotes about Peacock/Peafowl that boost your mentality and add more love to your heart regarding it.
48 Inspiring and Excellent Peacock Quotes
1.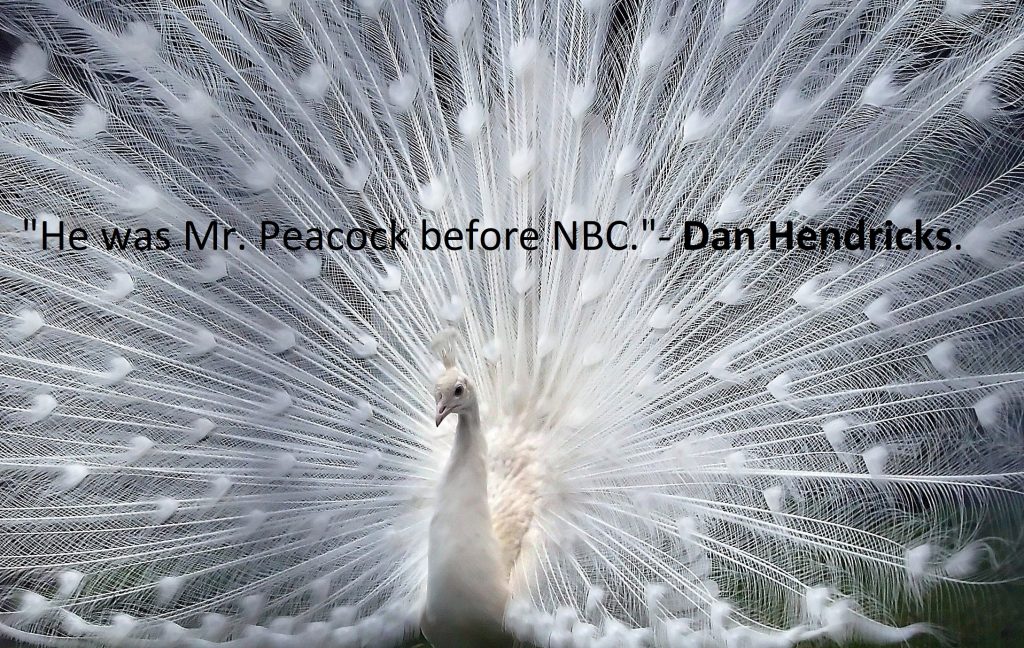 "I wouldn't mind exploring her into fireworks of peacock and pearl."- Franny Billingsley.
"Whenever I can put a fresh, clean suit on, I'm like a peacock. That's my most confident moment."- R J Barrett.
"I saw the peacocks, fed grapes to the monkeys, and even braved the fabled Grotto. After seeing the estate, I understood why anyone would be reluctant to leave."- Diablo Cody.
"A tulip lacks scent, a peacock has an unpleasant voice. The one takes pride in its garb, the other in its tail."- French proverb.
"The peacock in all his pride does not display half the colors that appear in the garments of a British lady when she is dressed."- Joseph Addison.
"Fly pride, says the peacock: mistress that you know."- William Shakespeare.
"I don't know if it's animalistic or what, but men become like peacocks with their feathers up when women are around."- Bradley Cooper.
"The tulip is, among flowers, what the peacock is among birds."- French proverb.
"I think peacock is a word I'd put out there."- Kyle MacLachlan.
"A peacock has too little in its head, too much in its tail."- Swedish proverb.
"I think in the first half, we were killed on the boards. Maybe it was because we were concerned about Peacock and we were out of position."- Matt Hixenbaugh.
"It is reported of the peacock that priding himself in his gay feathers he ruffles them up."- Anne Bradstreet.
"This is the Cecil Peacock and Brother Derek party. We've got a bunch of friends going and were going to enjoy it."- Dan Hendricks.
"I get a lot of stray everything, but never a stray peacock."- Michelle Sherman.
"Bond is not a peacock, He is a very tough character."- Nick Sullivan.
"It is strange. I thought it was a peacock."- Jennifer Jones.

"So that you had the coming into being of ever more complex and diverse creatures, until one day you wake up and find there are peacocks and giraffes."- Margaret Wertheim.
19.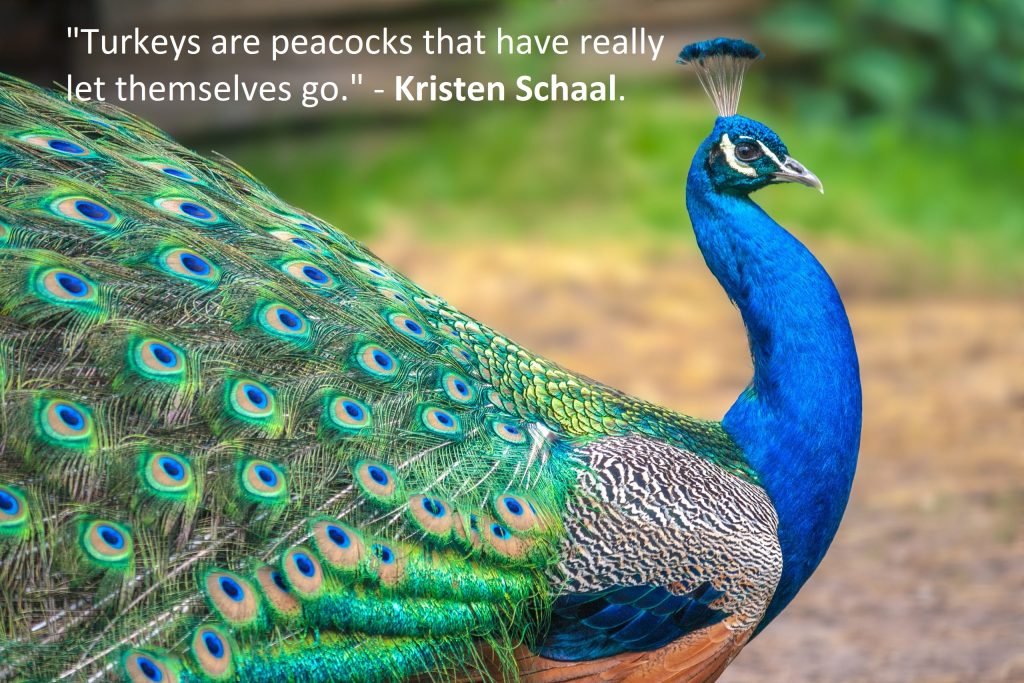 "My philosophy on what makeup is… it's very different from what a woman's is. Makeup came from a very psychological place – of the peacock."- Jeremy Renner.
"For Peacock to be able to command three pitches like that was very impressive."- Scott Benedict.
"Hansel is certainly about comfort, while still sort of having a peacock principle of wanting to attract attention."- Owen Wilson.
"There's a history to Peacock Pond. It was a very valuable conservation area."- Rosa Durando.
"If a man knew anything, he would sit in a corner and be modest; but he is such an ignorant peacock, that he goes bustling up and down, and hits on extraordinary discoveries."- Ralph Emerson.
"When the peacock has presented his back, the spectator will usually begin to walk around him to get a front view; but the peacock will continue to turn so that no front view is possible."- Flannery O'Connor.
"Still he found the energy to act like an arrogant peacock."- Julia Quinn.
"At twenty a man is a peacock, at thirty a lion, at forty a camel, at fifty a serpent, at sixty a dog, at seventy an ape, at eighty a nothing at all."- Baltasar Gracian.
"Mr. Peacock, I am sorry I have to ask you to stand up."- Lee Gilmour.
"And that's how the Peacock saved the Chameleon." Ally Carter.
"When the border closes each evening around six o'clock, the soldiers on each side do these amazing high-stepping peacock march-offs."- Matthea Harvey.
"To Paradise, the Arabs say, Satan could never find the way until the peacock led him in."- Charles Leland.
"And he's sly and selfish and vain as a peacock and cowardly, and you can't pin him down to anything."- Diana Jones.
"I like Shane and Falguni Peacock. I keep telling girls that if I marry them, I'll buy them wedding trousseau from Peacock."- Sooraj Pancholi.
"If thou be


wise, view the peacock's feathers with his feet, and weigh thy best parts with thy imperfections."- Francis Quarles.
35.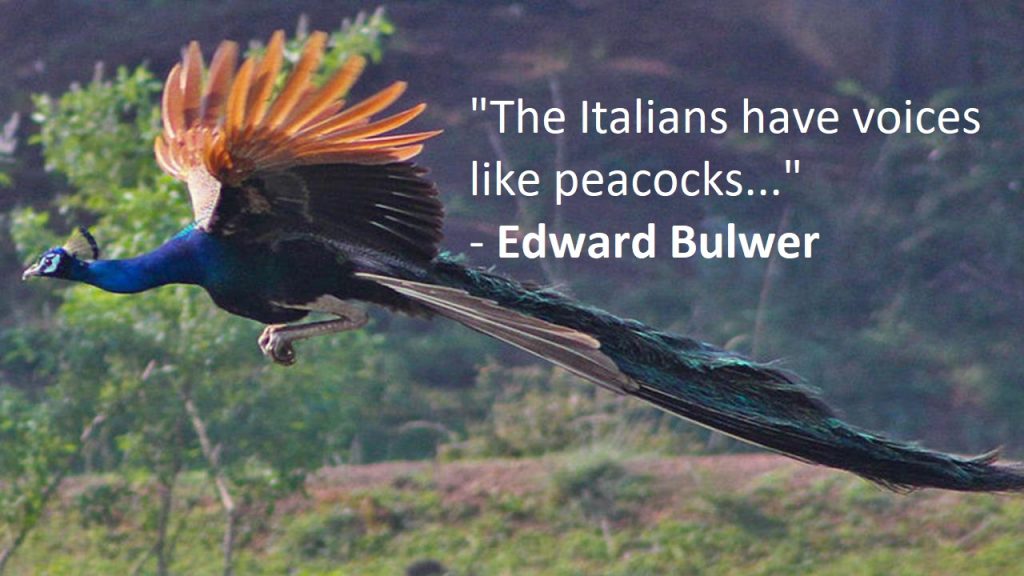 "The question for us is, not whether Pope had a fine style, wrote with a peacock's feather, but whether he uttered useful thoughts." – Henry David.
"England and especially Germany, are less loquacious and attend more to business. We let the eagle, and perhaps too often the peacock, scream."- Bill Vaughan.
"Peacocks have bright feathers. Fish have long tails. Women have the mall."- Janette Rallison.
"Genius and virtue are to be more often found clothed in gray than in peacock bright."- Van Brooks.
"Everyone knows the French government banned the importation of peacocks in 1987."- Ally Carter.
"I was in a top hat with peacock feathers and thigh-high black boots. I was 17 — old enough to know better."- Helen McCrory.
"The sparrow is sorry for the peacock at the burden of its tail."- Rabindranath Tagore.
"Sparrows who emulate peacocks are likely to break a thigh."- Burmese proverb.
"It's an awful stretcher to believe that a peacock's tail was thus formed but… most people just don't get it – I must be a very bad explainer."- Charles Darwin.
"News is history shot on the wing. The huntsmen from the Fourth Estate seek to bag only the peacock or the eagle of the swifting day."- Gene Fowler.

"A peacock escaped from the Central Park Zoo and wandered around the city. Either that or I just saw a pigeon on his way to a gay pride parade." – Jimmy Fallon.
48.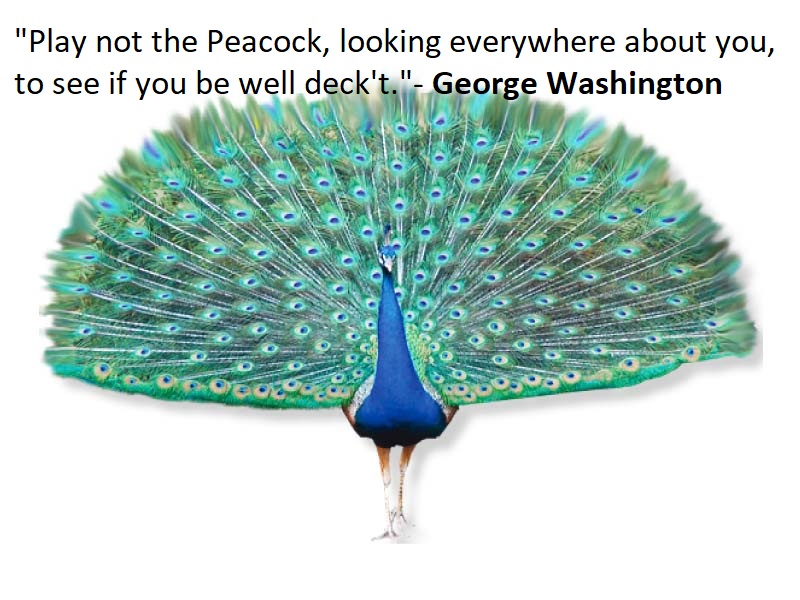 People love this animal due to its grace and beauty and the alteration of its shapes. This is one of the most pleasant and lovely animals that you see in the zoo near you. Some people also have these animals as their pets and take care of them in the best possible way.
"A peacock that rests on his feathers is just another turkey." – Dolly Parton.
These are radiant birds of the fowl family where the female is called a peahen and the make as peacock both are called peafowl. I'm mentioning it again because of its complexity or convolution. So enjoy reading and sharing these quotes with your loved ones whenever, wherever.
If you like these quotes, then we have brings a series of some exceptional quotes that you enjoy over this platform. Enjoy it in the way you love and read everything we have exceptionally well.