Shy Glizzy Quotes – Shy Glizzy is a rapper from America. He was born in 1992 to Marquis Amonte King. He is from Southeast Washington, D.C. The real name of Shy Glizzy is Marquis Amonte King. Shy Glizzy is his stage name.
When Shy Glizzy was about one year old, his father was killed by someone. When he was 14 years old, he was arrested for the crime of larceny. He also spent 14 months in juvenile detention because he was arrested in the robbery.
All these things happen at the age of 16 years. At that time, he also earned a GED. Shy Glizzy also tries to write a book. But this book ends with a song. Shy Glizzy started listening to the Go-Go music.
By this music, he creates his sound. Shy Glizzy has to face a lot of things in life. He inspires others with his wonderful journey. For inspiring you, we are compiling some famous Shy Glizzy Quotes.
Inspirational Shy Glizzy Quotes
1.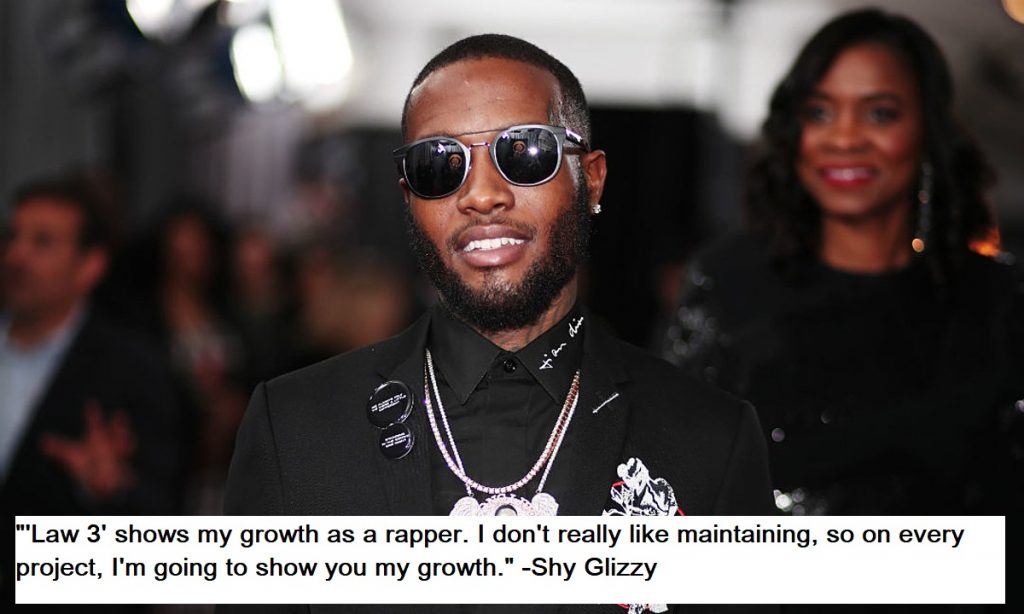 2."Everyone can relate to me no matter what race or who you are or how you feeling." -Shy Glizzy
3."Glizzy Gang is a real movement. They had movements back when I was younger, in the '90s, but you don't really have a major movement in the 2000s." -Shy Glizzy
4."The love that I get outweighs the hate." -Shy Glizzy
5."'Free the Gang,' that's my favorite song because it's so real. All my music is real, it's authentic, but it's something about that song that I love." -Shy Glizzy
6."If I don't get in the studio, I don't have no therapy." -Shy Glizzy
7."When that music comes on, I just block everything around me out." -Shy Glizzy
8."None of my songs sound the same. None of them. I take R&B beats and put it as a rap song or hip-hop beats and put them as a R&B song. A lot of people are boring. I don't like boring music. Everybody sounds the same, like they copying." -Shy Glizzy
9."'Awwsome' was a different type of song for an artist like me, but it's still a true song. I was talking street stuff, but I was feeling awesome." -Shy Glizzy
10."There was a point in time, when I put out the Chief Keef diss, where I was so hot that everybody was calling my phone." -Shy Glizzy
11."But I decided to go set up under Wale, but he wasn't really teaching me how to rap." -Shy Glizzy
12.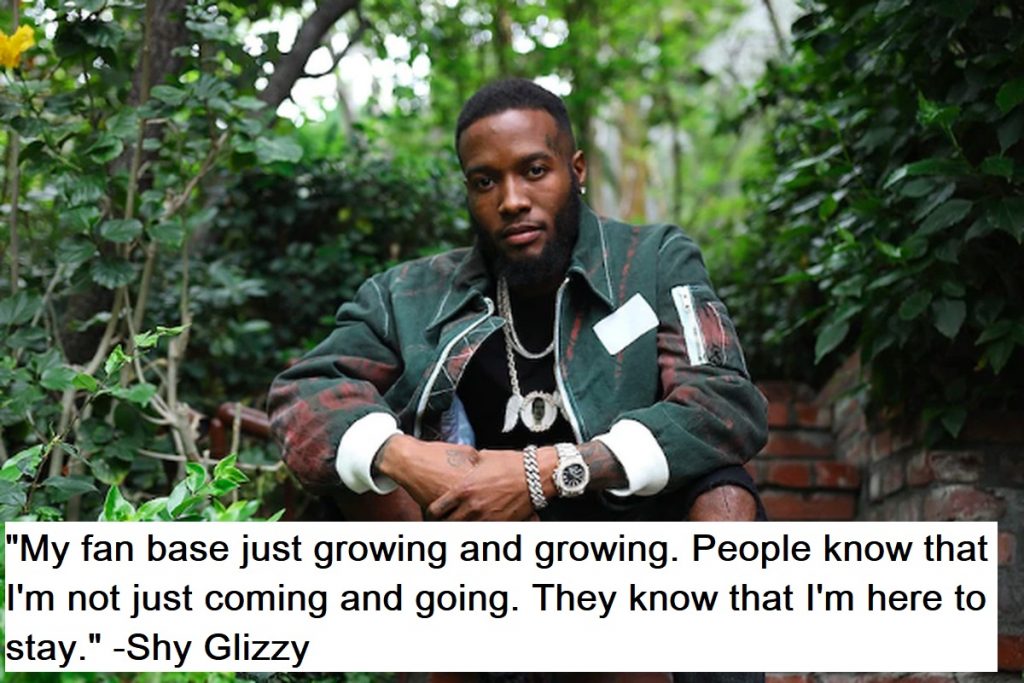 13."Nothing that I say in my music is a lie." -Shy Glizzy
14."I have an EP coming soon with Cardo. It's called 'Glizzy Got Wings.' I love his sound, and he loves mine." -Shy Glizzy
15."At 13 years old, I was doing grown-man things, so I know who I am, and I'm telling people who I am." -Shy Glizzy
16."I don't know rap. I can't tell you a Tupac song. But you put on some go-go, and I'll know it word-for-word. That's why I feel like I got my own sound – or a D.C. sound." -Shy Glizzy
17."My music is genuine, and I'm talking about stuff that no one else – no one my age, anyway, in the game – is talking about. " -Shy Glizzy
18."Nobody. I'm the only one really stating facts and speaking with real street knowledge." -Shy Glizzy
19."I'm not even worried about the Internet; that ain't even my thing." -Shy Glizzy
20." I'm not even an Internet guy. You rarely even see me into that." -Shy Glizzy
21."I make my fans feel like they are part of the movement, and if you a fan of the movement, you're going to feel like you ride with me." -Shy Glizzy
22."No one shows love. There's no unity between the artists and the streets. There's none of that in D.C." -Shy Glizzy
23."You're never gonna get love in D.C. If you get love in D.C., then you're a special person." -Shy Glizzy
24."I don't want to be stuck in the same spot, just dropping mixtapes for no reason." -Shy Glizzy
25."I ain't go on media and spazz. That's what crash dummies do. That ain't what I do." -Shy Glizzy
26.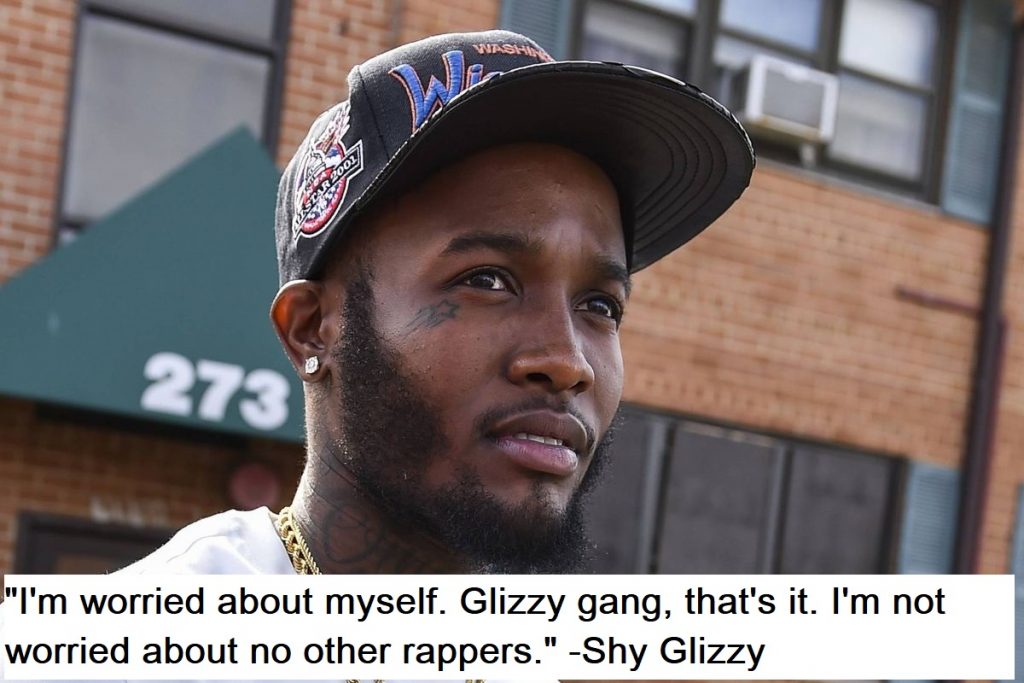 All of us have many aims in our life. We want to achieve these aims and goals in life. For this, we have to do a lot of hard work. Many times we ignore ourselves and our work for others.
We want to be loyal to others, and we forget what we want to do in life. Being loyal to yourself is very important. If you want to achieve something in life, then you have to be loyal to yourself.
"In my hood, I was always with the older guys." -Shy Glizzy
Work hard to achieve your goals. And never push yourself back for the benefit of others. You can only achieve success in life when you think about yourself.
Otherwise, you remain at that place from where you start. Shy Glizzy also does a lot of hard work in his life. He inspires others with his work. By reading the quotes of Shy Glizzy, you might get inspiration and motivation in life.