Struggle Quotes – All of us have some dreams and goals in our life. Achieving these dreams and goals is not easy. If you want to achieve dreams in life, then doing struggle is very important.
The struggle is an energetic attempt. People struggle to achieve dreams in life or to get recognized in the world. The famous people and great personalities in this world have done a lot of struggle.
They pass through a different phase of struggle to achieve their dreams and be what they are today. Struggles have an essential role in everyone's life.
For telling you the importance of struggling, we have a collection of famous struggling quotes. Famous personalities who struggle in their lives to achieve dreams write a lot about struggle.
Reading these struggling quotes will help you a lot. These quotes will inspire you and give you the strength to adapt to the struggle in every field.
51 Struggle Quotes That Will Help You Pass-Through
1. "In any situation, there is a sacred-solution." – Lailah Gifty Akita
2.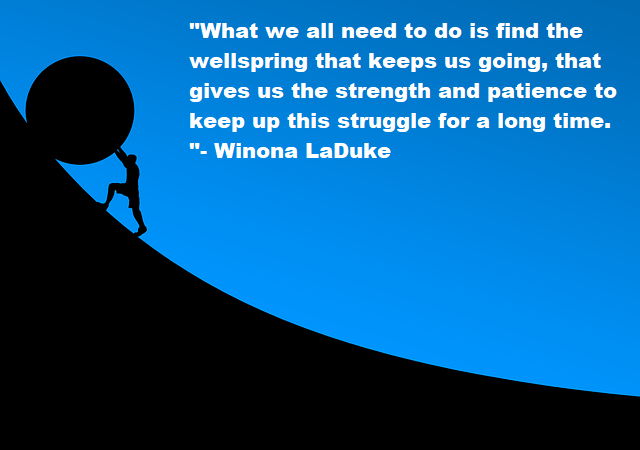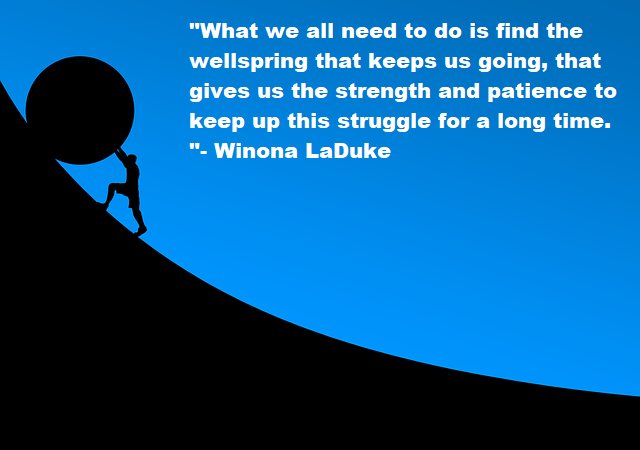 3. "In everybody's life, there's a point of no return. And in a very few cases, a point where you can't go forward anymore. And when we reach that point, all we can do is quietly accept the fact. That's how we survive." – Haruki Murakami
4." Quietly endure, silently suffer and patiently wait." – Martin Luther King Jr.
5." Always think extra hard before crossing over to a bad side, if you were weak enough to cross over, you may not be strong enough to cross back!" – Victoria Addino
6. "Those who overcome great challenges will be changed, and often in unexpected ways. For our struggles enter our lives as unwelcome guests, but they bring valuable gifts. And once the pain subsides, the gifts remain. These gifts are life's true treasures, bought at great price, but cannot be acquired in any other way." – Steve Goodier
7. "When I am struggling with my life I look up towards the sky and say; Lord you take over." – Joan Disantis
8. "When nothing goes right, you have to face forward and take it on head first." – Kyo Shirodaira
9. "Life's struggles are necessary for growth". – Auliq Ice
10. "Your strength will be found when you stop struggling with yourself, instead of thinking everyone is a struggle worth overcoming. Every obstacle in life is a lesson that teaches us, not others." – Shannon L. Alder
11. "Whenever you feel a little stricken down in pain, think about this. The knife has to be sharpened by striking and rubbing it against something strong before it can become useful. You are going to be great after the struggles." – Israelmore Ayivor
12." The triumph can't be had without the struggle". – Wilma Rudolph
13. "Struggles not only make us into stronger, better and wiser people, they also let us learn more about ourselves and our purpose in life." – Auliq Ice
14." The conception of each star was at the point of no return; of a desperate soul struggling to master the winds!" – C. JoyBell C.
15. "You are not alone in the struggles of life. Entire cosmos is with you. It evolves through the way you face and overcome challenges of life. Use everything in your advantage." – Amit Ray
16. "You're imperfect, and you're wired for struggle, but you are worthy of love and belonging." – Brene Brown
17. "The struggles, challenges, and obstacles that it takes to succeed in life are what makes success more valuable. Nothing great comes easy, and nothing easy can ever equate to greatness." – Edmond Mbiaka
18. "Your current situation is giving you an opportunity to re-evaluate what you want." – Anonymous
19. "Don't be stuck on the struggle that you refuse to be a part of life, there's so many people waiting on you to show them that they deserve to live, so breath a bit and live life even in the struggles." – Anonymous
20. "You can't solve anyone else's life for them. But then, if you see someone struggling with a heavy load, isn't it forbidden to walk on without helping them?" – Naomi Alderman
21.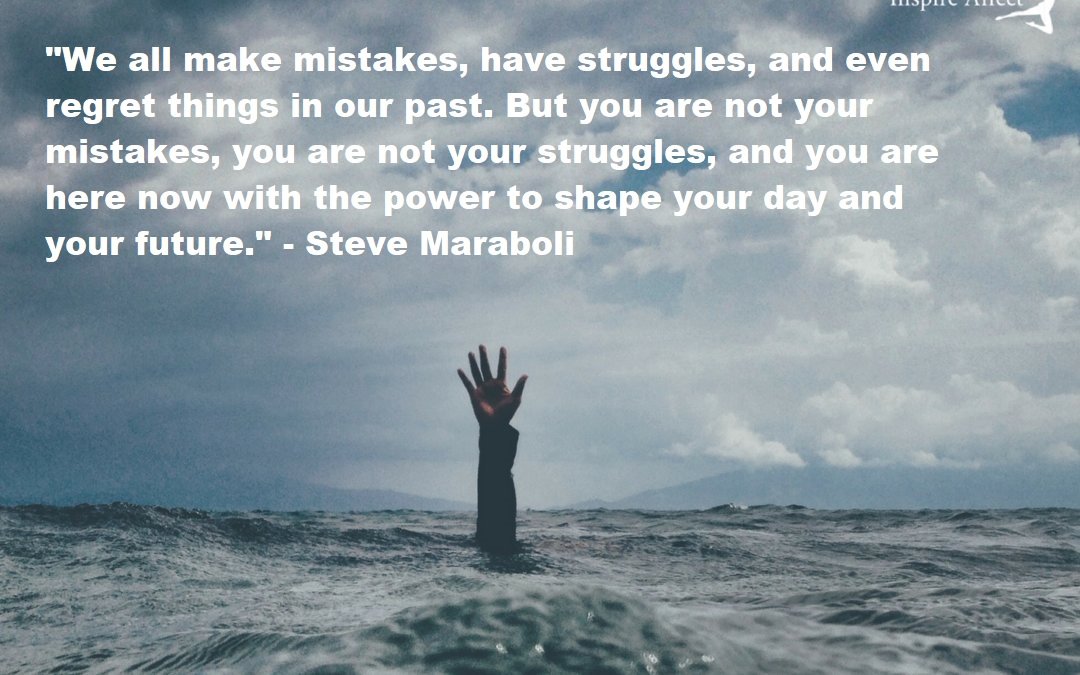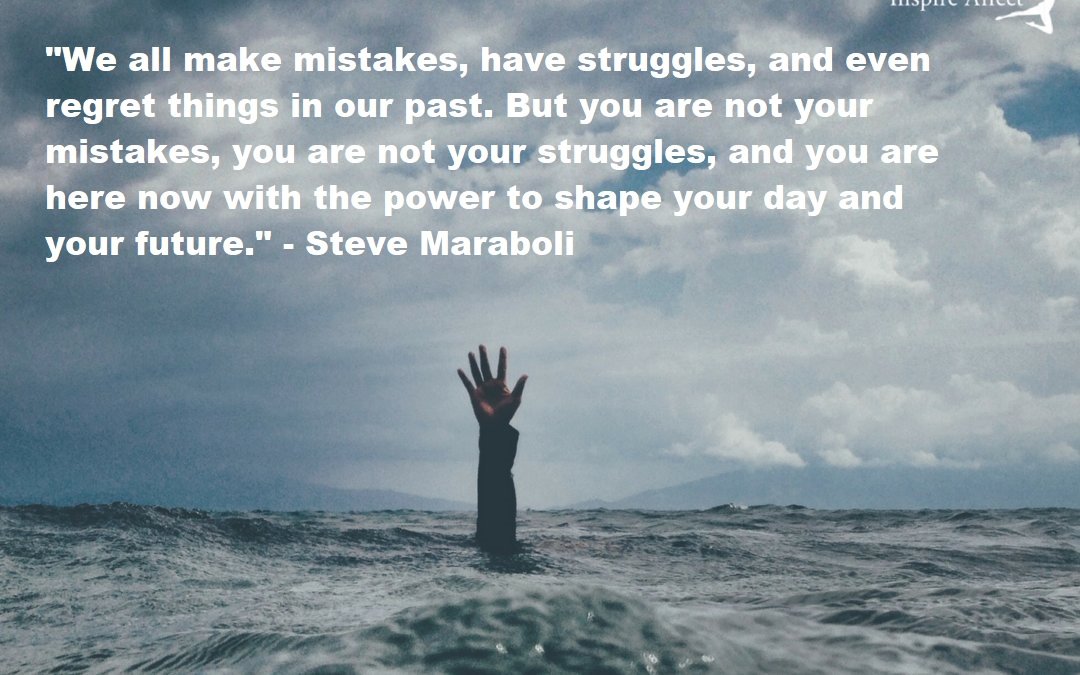 22. "You will find that it is necessary to let things go, simply for the reason that they are heavy." – Anonymous
23. "Surround yourself with only the people who are going to lift you higher." – Anonymous
24. "Struggles are a part of life but they are not the totality of what life entails so we must remember to discover all the other ingredients that make life worth living." – Anonymous
25. "Just because those around you do not constantly tell you what they are going through in their personal life, it does not mean they are living in a fairy tale." – Auliq Ice
26. "A constant struggle, a ceaseless battle to bring success from inhospitable surroundings, is the price of all great achievements". – Orison Swett Marden
27. "In life, we all struggle and strive to make progress. When will you know you've reached success? A billion dollars is a good sign, but there's a better one, humility." – Naveen Jain
28." Don't fill life with struggles, fill life with joy. A flower always struggles to survive, but it never forgets to bloom with joy." – Debasish Mridha
29. "A good strategy of life is obvious: When the right path is found, it must be walked no matter how hard it is and the precious target this path destined to must be arrived at by defeating every difficulty encountered." – Mehmet Murat ildan
30. "Sometimes when hardships knock, it's just life. Do not take it personal." – Naide Obiang
31. "When the storms do come; you can only allow them to slow you down, but don't let them stop you, there will be delays, detours, and disappointments but you have to keep pushing through it". – Bernard Kelvin Clive
32. "As much as this will not be easy, it's better to choose life even through the struggles." – Anonymous
33." There are a lot of complications in life that we have no control over which we leave to God, so why do we complicate the things that we have control over and it is much simpler than we think?" – Islam Bakli
34. "The road to overcoming your fears could lead you to unbearable places but sometimes such gives you an edge than nothing else could give." – Auliq Ice
35."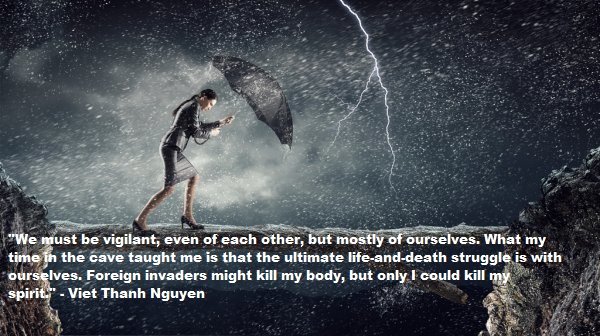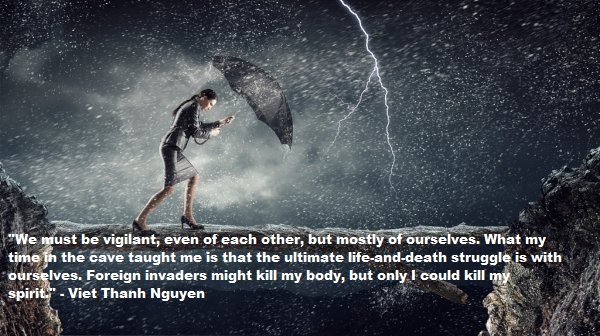 36. "Things always get better with time, just wait and see". – Clavel Nelson
37. "Once you make it to your point of making it, you'll appreciate the struggle." – Nas
38. "Ask yourself if what you're doing today is getting you closer to where you want to be tomorrow." – Anonymous
39. "Be proud of struggles in your life. They bring you closer to greatness." – Auliq Ice
40. "Some people swim as fast as they can. Faster than most. They can never stop and rest for long, and they never reach their destination, for they are constantly swimming upstream. But eventually they become strong, in their own way." – Robert Black
41. "Only by facing your demons can you stop them from having power over you". – Auliq Ice
42. "In the darkest time, I have always believed, the light will shine." – Lailah Gifty Akita
43. "Have your one good cry, pick your chin up, smile, and move on to the positive." – Auliq Ice
44. "People can have the best of intentions when they tell their loved ones how they should be living their lives. But often times, when we are in struggle, we are seeking to be supported, not solved". – Jaeda DeWalt
45. "Don't be afraid to have goals and dreams. Even in the face of haters and those who do not believe in you, don't stop dreaming." – Auliq Ice
46. "Even in the most difficult of times, there is always a hidden blessing that exists under all the superficial stuff that we so frequently see. There is always a rainbow waiting to burst forth after the rain." – Daniella Whyte
47. "No matter what happens, no matter how far you seem to be away from where you want to be, never stop believing that you will somehow make it". – Brad Gast
48. "When we face a life storm, our faith is challenged most often by God's seeming silence when we need him the most. Life storms help us to explore the reality of trust, when circumstances challenge our faith and tempt us to doubt God's promises." – John Krohn
49. "Your willingness to look at your darkness is what empowers you to change." – Iyanla Vanzant
50. "To have striven, to have made the effort, to have been true to certain ideals, this alone is worth the struggle." – William Osler
51.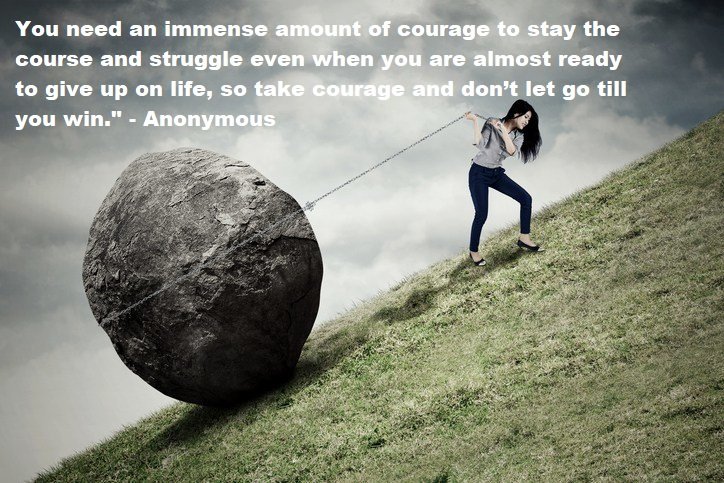 All of us want to live our dreams. But for achieving dreams, the struggle is the critical part. The phase of struggling sometimes becomes a frustrating thing.
When we are not achieving our destination, struggling, again and again, will frustrate us. This frustration sometimes leads to stepping back from the dreams. But when you achieve the dreams and goals, then this struggle has a positive effect.
"Whenever you feel life is challenging or things are just not working out, review and assess your most important values. This will help reinforce the confidence and clarity you need to improve your current situation. "– Brandon Stanberg
All the processes in the struggling time create a positive change in your life. During this struggling process, you will come to know about yourself. You will realize who you really are.
After passing through the struggling phase, you can easily face a difficult time. These struggling quotes will help you to find your inner strength.
By reading these quotes, you will come to know what you can do for yourself. Do you like these struggling quotes? If yes, then like, share, and comment on this article.
Some other quotes;