Tori Kelly Quotes – Tori Kelly is a songwriter and singer from America. She is also a record producer and an actress. When Tori Kelly was a teenager, she posted videos on YouTube. From there, the journey Kelly started, and people started recognizing her.
In 2010 she appeared in the American Idol ninth season. After this, in 2012, she released her debut EP. The name of this debut EP was Handmade Songs by Tori Kelly. Kelly is the self-producer of this album.
In 2013 she connected with Capitol Records. The Unbreakable Smile studio album of Tori Kelly appears at number two on Billboard 200 in the US. And the album Nobody Love got the first number on the Billboard Hot 100 chart.
She also received two Grammy Awards. These awards were given to her for her best gospel album and the best performance. Kelly has a wonderful journey and inspires others with this journey. For inspiring you, we have some famous Tori Kelly Quotes.
24 Tori Kelly Quotes That Will Inspire You
1.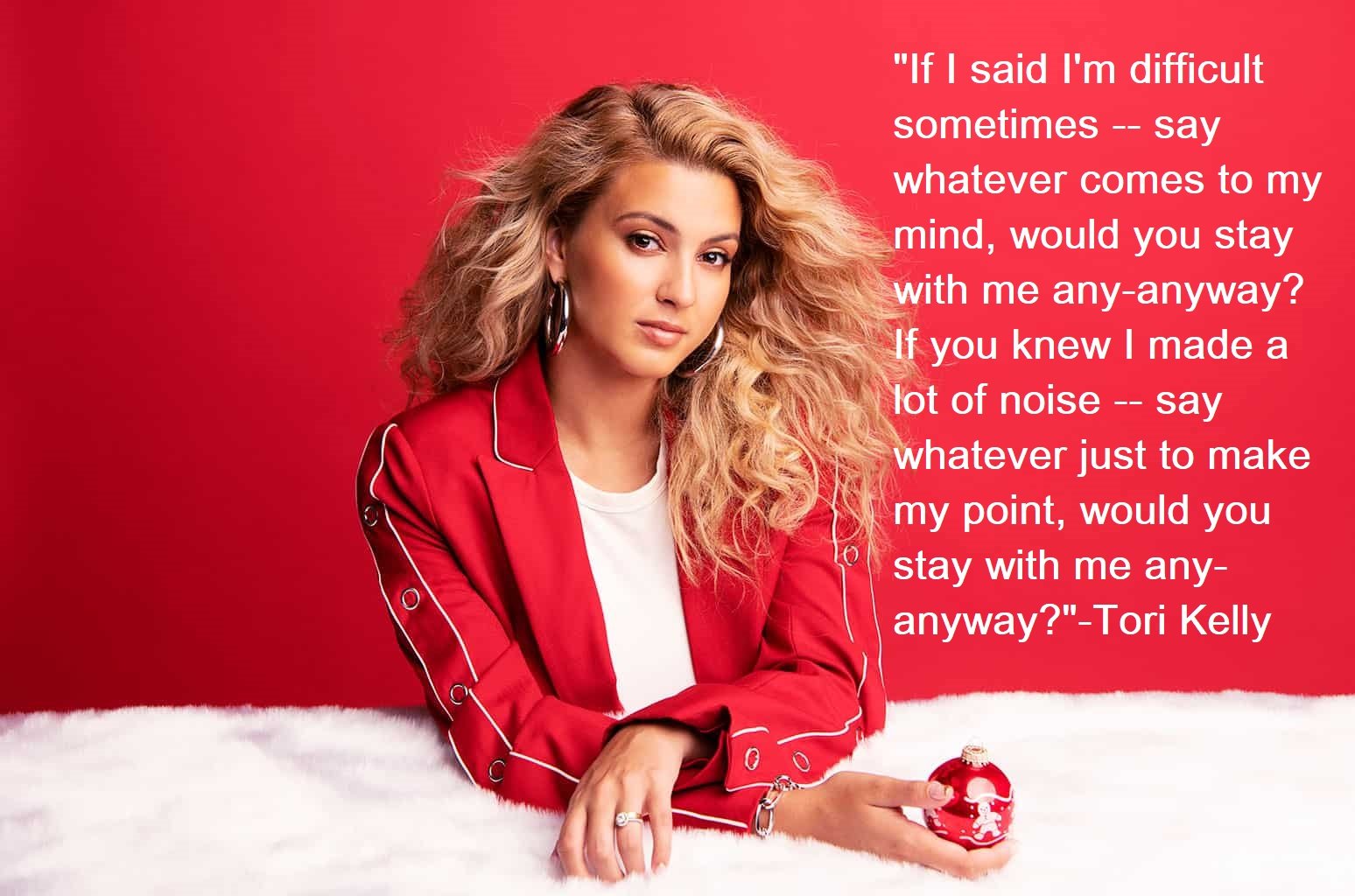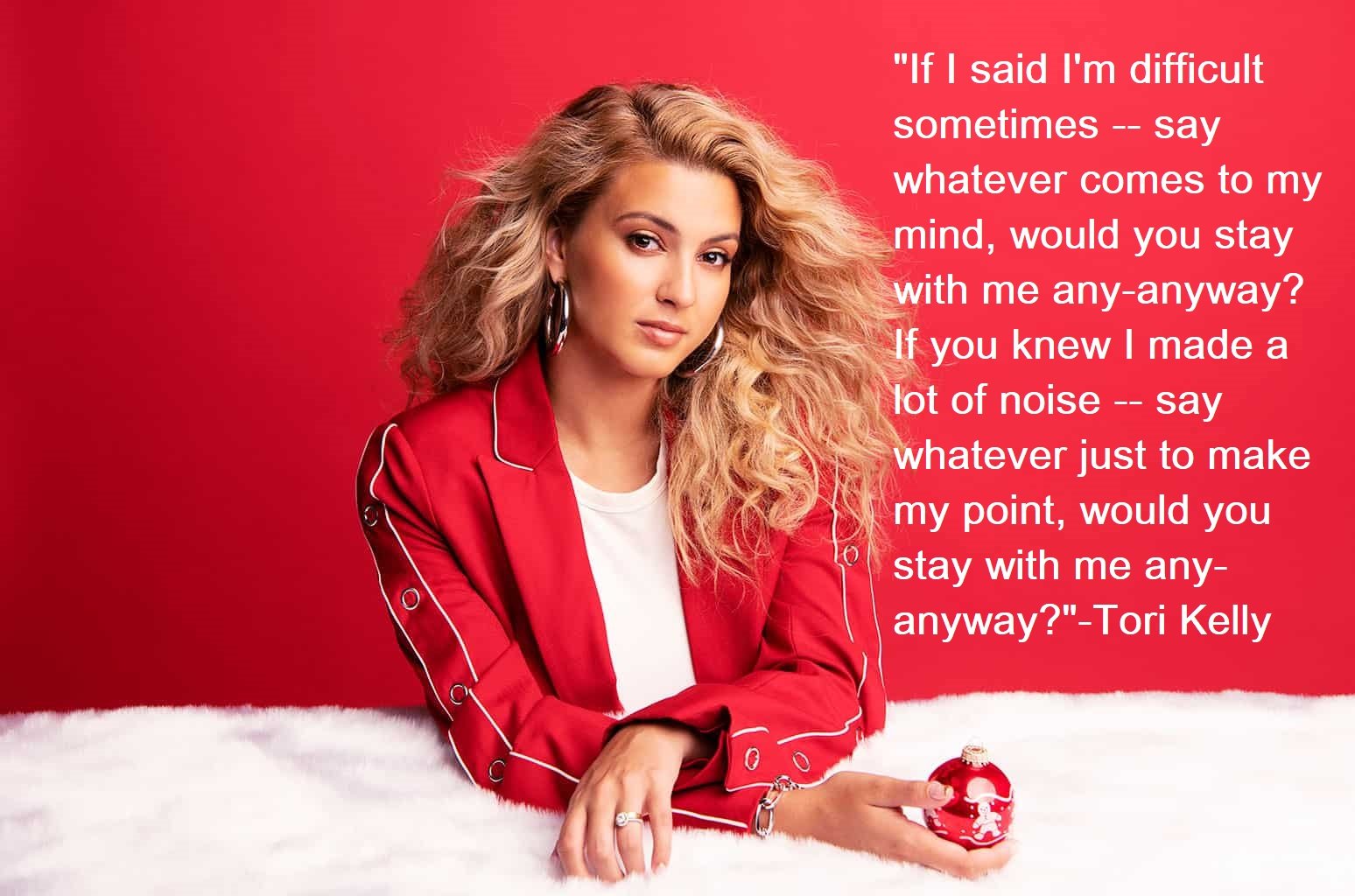 2."But I'd rather make 'em yawn than be a pawn on your chessboard, so call me boring, call me cookie-cutter, call me what you want — a matter of fact, just say it loud and don't st-stutter."-Tori Kelly
3."Everybody's talking 'bout the next thing, feel like what they got ain't good enough."-Tori Kelly
4."We've all been taught to chase that dollar, but that's not on my mind."-Tori Kelly
5."It's unfair that I still care, and I wonder where you are tonight."-Tori Kelly
6."You never hear me singing love songs, wasn't big on poetry. Never cried in the movies — didn't wanna feel so weak." -Tori Kelly
7."I was made for loving you, even though we may be hopeless hearts just passing through. Every bone screaming "I don't know what we should do."-Tori Kelly
8."I don't really know my fate, I just know I'm on my way. There will be mistakes."-Tori Kelly
8."Playing with empty hearts, reading words from blank pages, we're going nowhere now. "-Tori Kelly
9."Cause the same things that chose you are the same things that own you. The same thing that built you is the same thing that kills you. The same ones that praise you are the same ones that hate you. Funny how it all goes around."-Tori Kelly
10."But it just wasn't love. I guess the stars never aligned for us, life just snuck on us."-Tori Kelly
11."I'll be cool with it, done with it, you're never on my mind. Til I feel the heat of you and me; it hits me every summer. Remember when no one else could make me feel alive?"-Tori Kelly
12."But here I am, just a lot of broken pieces. I don't plan to leave and break your heart."-Tori Kelly
13.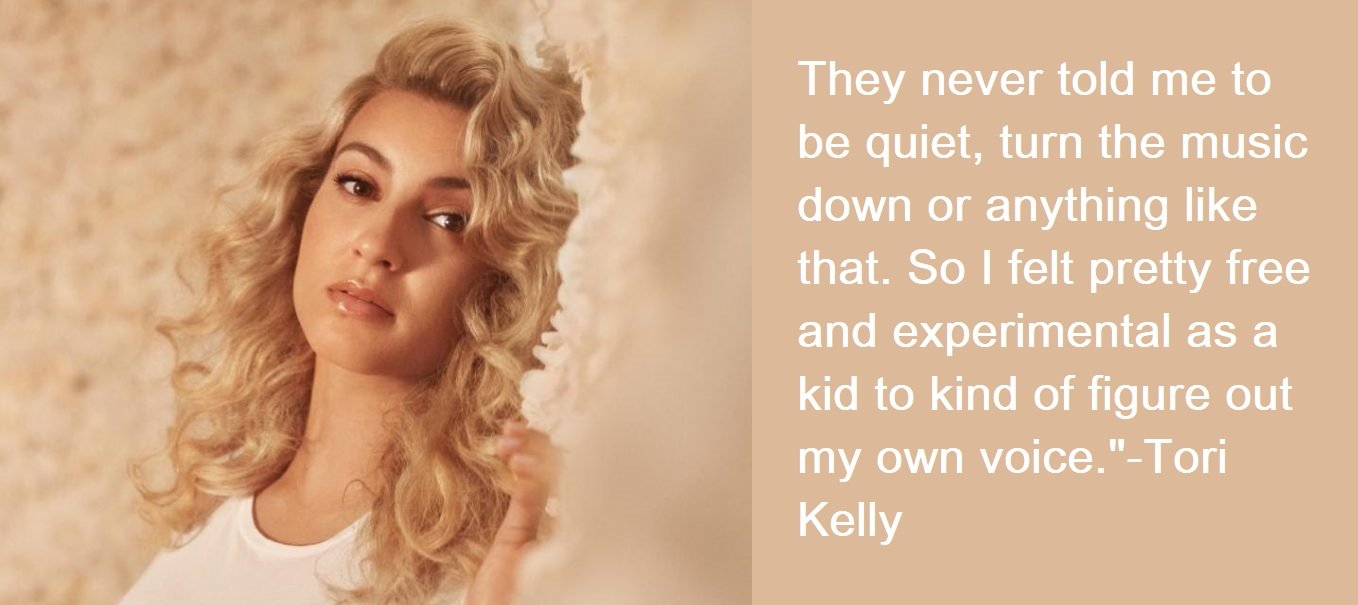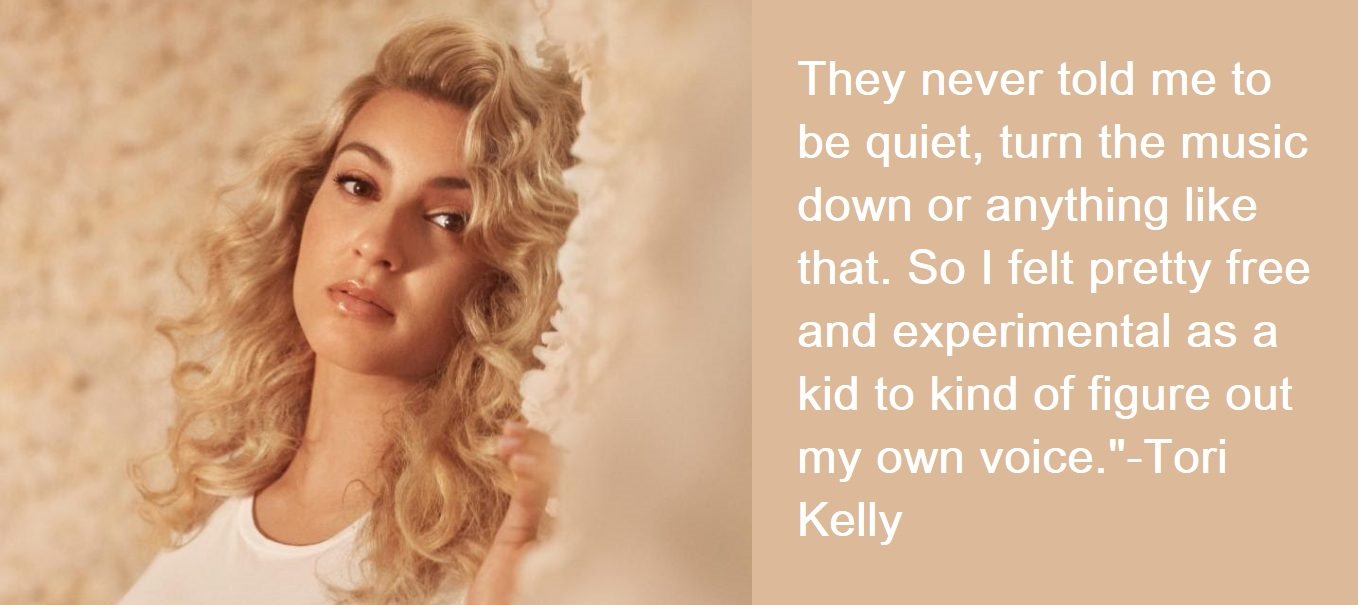 14."I don't wanna be the first one folding, I don't wanna be the joker heart. Tell me, darling, will you understand me and not show me your cards? "-Tori Kelly
15."It's just a blessing in disguise. Without darkness, there is no light. Just hold on a little longer and I promise you'll get through this."-Tori Kelly
16."Everyone in life has a purpose, and nobody's purpose is better than anyone else's."-Tori Kelly
17."The way you live your life depends on you."-Tori Kelly
18."The good thing about my fans is that they like when I'm awkward and real, so I'm able to just go on stage and be my dorky self."-Tori Kelly
19."when you're so happy that you have to close your eyes when you smile so that your eyes don't jump out of your head."  -Tori Kelly
20."If you're at the top, then brace for the fall."-Tori Kelly
21."I wanna run, i wanna stay. hold every piece, so it won't break."-Tori Kelly
22."Songwriting never gets old. There's always stuff to write about."-Tori Kelly
23."My parents say that I was singing before I could talk. I personally remember specific moments at three or four when music was playing literally all over the house."  -Tori Kelly
24.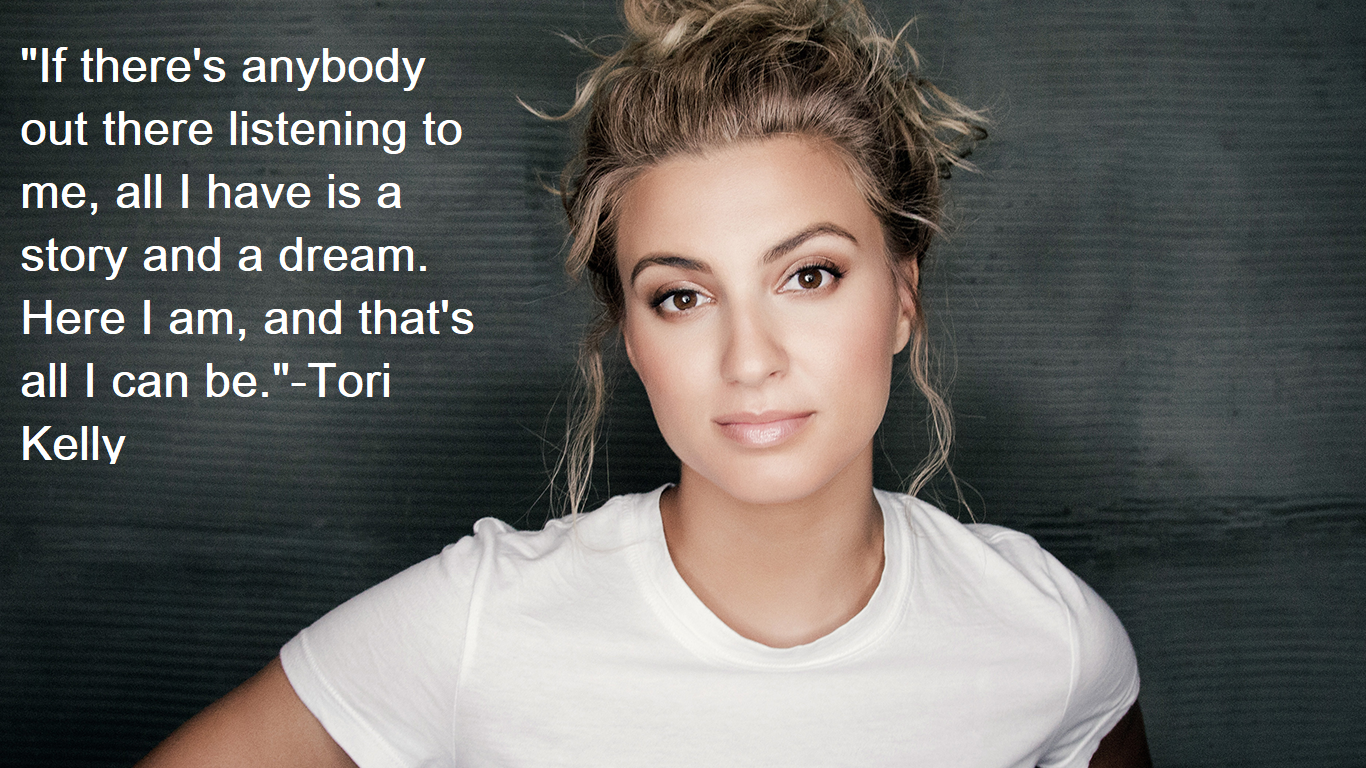 Everyone in this world has a specific aim. Everyone has a specific purpose that they want to achieve. No one is without any purpose. For achieving this purpose, you have to do a lot of hard work.
Without doing hard work, nothing can be achieved. If someone thinks that he can get his dreams without any work, then he is wrong. Hard work and strong determination lead everyone to the path of success.
You have to believe in yourself and do a lot of work. No one in this world is purposeless. Tori Kelly also has a purpose in her life. She wants to become a famous singer, and for this, she does a lot of hard work.
Her hard work leads her to success. By reading the quotes of Tori Kelly, you might get inspired to work hard for achieving purposes. Do share these quotes with your friends and family members.
Some other quotes for you;
Don't Bite the Hand that Feeds You Quotes
Don't Forget Where You Came from Quotes