Adrian Peterson Quotes – Adrian Peterson is a running back member of the gridiron football of America. He is a free agent. In the 2004 season, he played college football at Oklahoma. In Oklahoma, Adrian Peterson set the rushing record.
He set the record with 1,925 yards. After this, he was named a unanimous All-American. In the Heisman Trophy, Adrian Peterson comes in as the first freshman who finishes as a runner-up.
The college football career of Peterson ended as the Sooners third-leading rusher. Adrian Peterson is considered the best running backs in the history of football.
With his outstanding journey, Adrian Peterson made his name in the history of football. The journey of Peterson is the inspiration for many people. He also motivates others with his words.
For inspiring you, we have compiled some famous Adrian Peterson Quotes. These quotes might inspire you in life to do hard work. You might get the motivation to live your dreams.
Most Popular Adrian Peterson Quotes
1.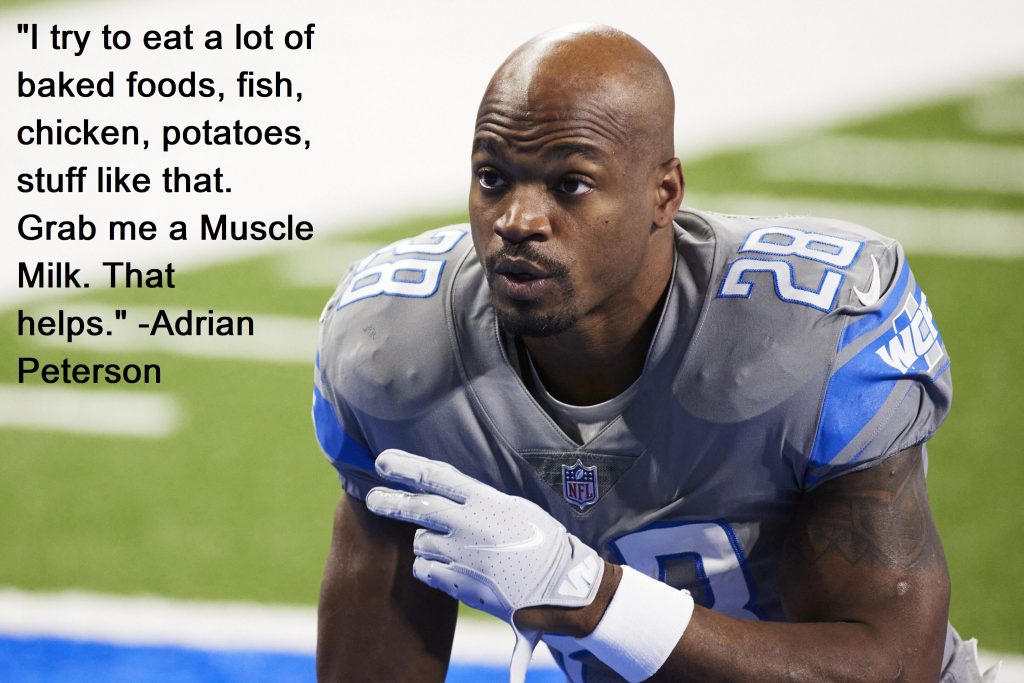 2."Thank you to my family, my fans and fans of other teams for their support. The NFL is a fraternity of brothers and I am thankful for the tweets, phone calls and text messages from my fellow players. God Bless everyone and thank u so much."-Adrian Peterson
3."I remember my mistakes more than my success."  -Adrian Peterson
4."We are human, so we do go through pain and we struggle with things, but it's all about how you respond to a situation. My whole life, I've been responding in a positive way and keeping a positive mind, keeping God first in my heart, in my mind. No matter what wrong I've done, I know who sees the heart." -Adrian Peterson
5."If you don't think that you're the best, how do you become the best?"-Adrian Peterson
6."I dedicate myself and work hard in the weight room and treat every practice as if it were a game."  -Adrian Peterson
7."My dad means a lot to me. He's the one who put a football in my hands."-Adrian Peterson
8."With trials, you become wiser. You learn more about yourself and the people surrounding you. Me personally, I've never been the type of person to judge anyone over wrongdoing, no matter what it is. I'm just not a judgmental person."  -Adrian Peterson
9."I take football as an avenue to different opportunities. Football is not using me; I'm using football."-Adrian Peterson
10."I have always believed that the way my parents disciplined me has a great deal to do with the success I have enjoyed as a man."-Adrian Peterson
11."I'm pretty sure I could outrun the whole Dallas Cowboys team." -Adrian Peterson
12."I run angry. Football allows me to take out some of my pain on the field." -Adrian Peterson
13."I have to continue to be a great leader and contribute in any way that I can, and get guys to follow suit. That's how you turn a team around."  -Adrian Peterson
14."I would sacrifice 1,000 yards rushing to win a Super Bowl. But I want to be the first back to have back-to-back 2,000-yard seasons."  -Adrian Peterson
15."I want people to come to the game to see what I will do next." -Adrian Peterson
16."I love my son. I love my kids, my family. Like I said after I took the misdemeanor plea, I take ull responsibility for my actions." -Adrian Peterson
17."At the end of the day, it's hard to win against the NFL. It's a billion-dollar business, it's hard to win against it. They can manipulate a lot of different things. They can pull strings, they know people. At the end of the day, nine times out of 10, they are going to win." -Adrian Peterson
18."I have the mentality that if you come in playing not to get hurt, that's when you're going to get hurt. So I play relentless."-Adrian Peterson
19."The first two months were painful and they really tested my manhood because there were times I didn't want to get up because I was in pain. That willpower has to kick in."-Adrian Peterson
20.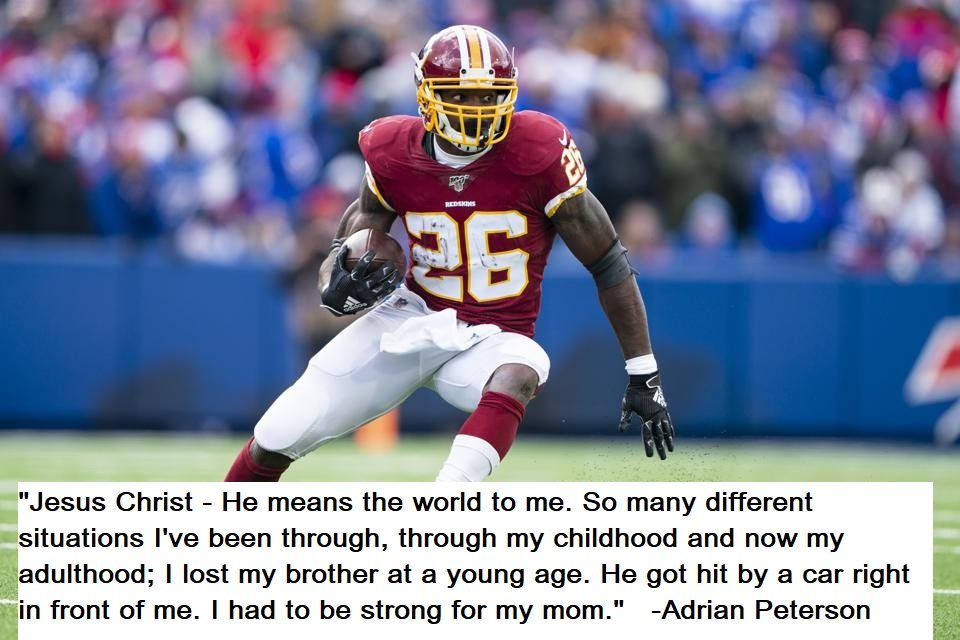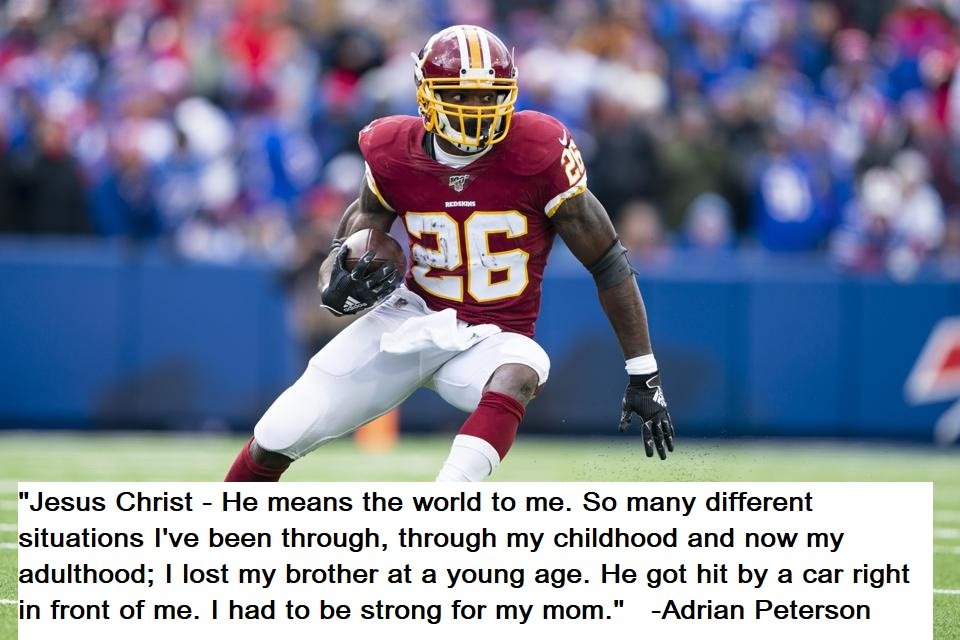 21."I want to be the best player to ever play this game."-Adrian Peterson
22."It feels good to give back to the people who support you."  -Adrian Peterson
23."I know that many people disagree with the way I disciplined my child. I also understand after meeting with a psychologist that there are other alternative ways of disciplining a child that may be more appropriate."-Adrian Peterson
24."I like to bless people and do things without the world knowing about it, because I'm not in it for the glory. I do it because it comes from my heart. As long as I keep doing that, I'm satisfied." -Adrian Peterson
25."I understand that my son loves me and I love him, and everything just really got blown out of proportion, and I'm OK with that. I'm still here. My son is around me all the time. At the end of the day he still loves me and I love him, so it is what it is."-Adrian Peterson
26."I want to help my team get to the playoffs, win, and run wild."-Adrian Peterson
27."I'm looking forward to getting back on the field, it's what I love to do."-Adrian Peterson
28."It's modern-day slavery." -Adrian Peterson
29."Thankfully, I'm lucky enough to be able to eat ice cream. I've got to have my cookies and cream! But I work out a lot, so I burn a lot of calories." -Adrian Peterson
30."I try to be open with everybody, try to make everybody feel welcome and make them feel like, hey, I'm an easy person to talk to, get along with."-Adrian Peterson
31."When I'm out, maybe I'm looking at the fried chicken, but I know I need to order the grilled. But I'm still from the country. I love my fried food and my neck bones and all that, too."  -Adrian Peterson
32."I am starting to realize that a lot of guys look up to me, … Older guys, and even younger guys, are asking me questions and [they] ask me about how to handle situations. Im young, but that leadership role has been on me so I need to live up to it." -Adrian Peterson
33."The physical part has a lot to do with the mental part."-Adrian Peterson
34."I'm really not vocal and expressive, but I'm starting to get more comfortable to open up."  -Adrian Peterson
35.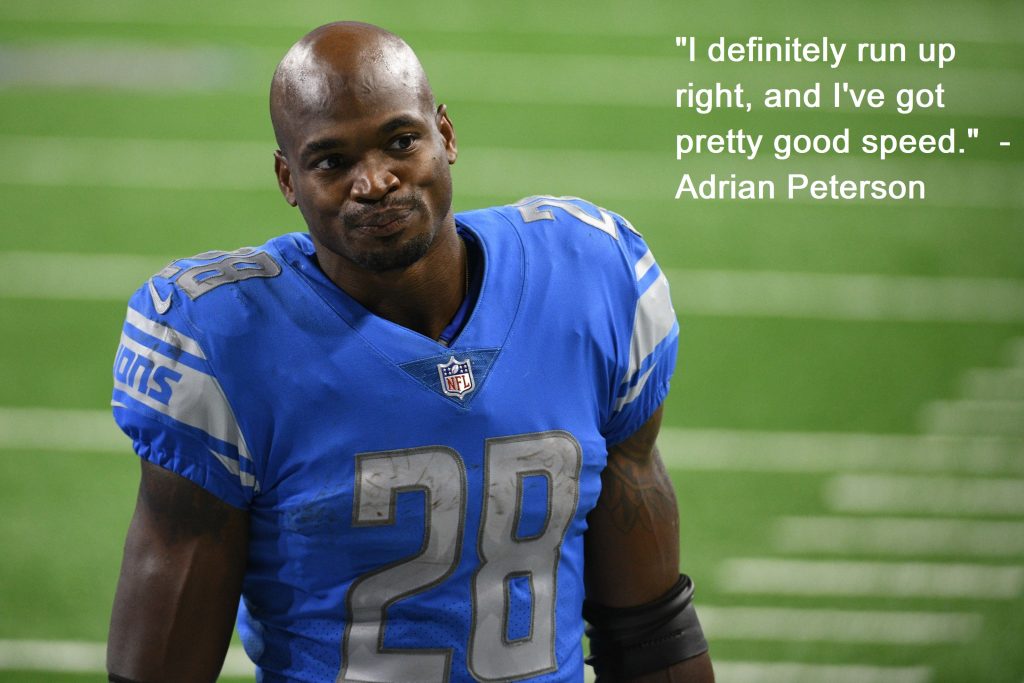 36."Seafood was always my favorite food. I mean, fried lobster? Come on. Once I found out shrimp, scallops and lobster were my allergic triggers, I had to change my diet."-Adrian Peterson
37."I want to win four or five championship rings. That's how I dream. I dream big."  -Adrian Peterson
38."People have to see it for what it is, but they would be so shocked to know two simple things that I just really never shared with anyone, but I spank my child at times. He didn't move a muscle, not one inch, and he didn't drop one tear. I tell you that and you are probably like, "Wow, how is that even possible?" But little details like that is not what people are able to see, and that makes the world of difference to the outcome of the situation."  -Adrian Peterson
39."I don't know any other job that the off-the-field issues – especially something personal like that – affects your job. But as far as the parenting lesson, no [I understood that]. To me it was so simple, it was a situation where I disciplined my child and it didn't turn out the way I wanted." -Adrian Peterson
40."It's not like I had to throw the football and deal with that as well. It was more disheartening, to be honest with you, just to kind of see how the National Football League really is." -Adrian Peterson
41."To be able to have that self-respect for yourself and just that feeling of, OK, I did what I could, just stay true to yourself.If you feel that this is something that's valid and you should go out there and win, then push through it no matter what the outcome is. Just know that nine times out of 10 that no matter whether you were right or you were wrong, the NFL is a business."-Adrian Peterson
42."To me, when you got a 20-year-old running back or 21-year-old receiver that's just coming out of college and you're out working these guys, age really don't matter. So it's easy for me to see what it is. People say it's all about age, but to me, it's mind over matter."-Adrian Peterson
43."You look at Ray Lewis, you look at Brett Favre. I know it's different positions, but you think about the mental mindset it takes to continue to grind and play at a high level. Those are the guys that I look at that motivate me."-Adrian Peterson
44."I go out and put in a load during the offseason so I know what I'm going to be able to do, as long as I stay healthy, when it comes time for the season."-Adrian Peterson
45."The type of work I do is more like CrossFit, so I do track workouts, and I do boxing workouts. So it's a lot of different things that I do. I don't want to overload the body too much, but when we do the hill, it's not like workouts."-Adrian Peterson
46."I know that people have their own opinions and they look at what the norm is for people. I look at age as just being a number. In my mind my age is still 28 and I think I have to remember how old I am."-Adrian Peterson
47."When I go out on the field, I just put it in my mind that I'm playing for my family."   -Adrian Peterson
48."I've been running like this since I was seven."-Adrian Peterson
49."People say I'm injury-prone but that's definitely not true."   -Adrian Peterson
50."I can catch the ball. You've got to throw it to me."-Adrian Peterson
51.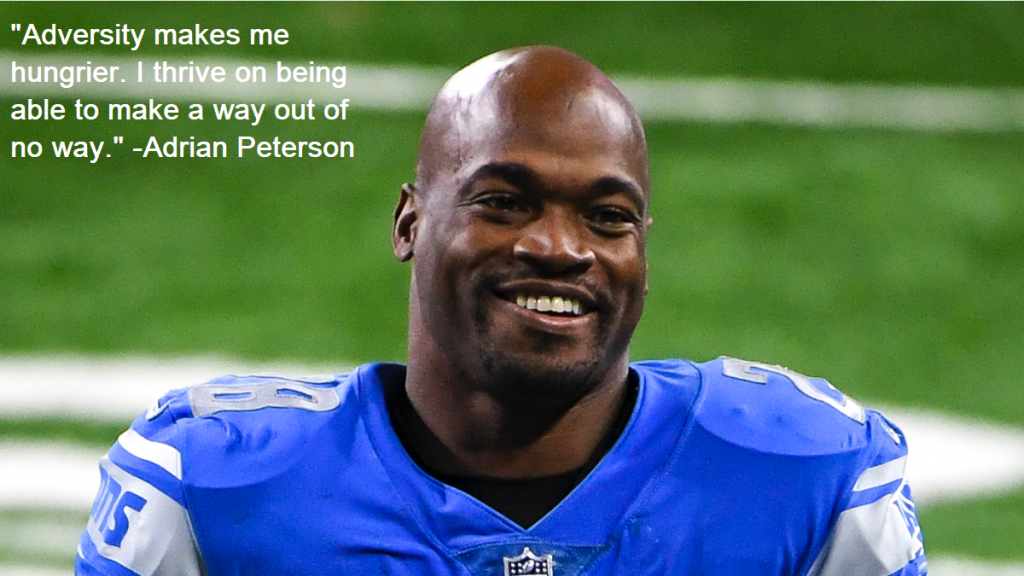 All of us in our lives moves through a lot of pain. Pain is part of our life. Many times, we want to achieve a lot of things in life. We spend our whole life in doing the struggle to achieve our dreams and desires.
During that struggle, we many times face problems and challenges. But it is up to us who to respond in this situation. If you react positively to the situation, then the mind also remains positive.
"I love my son more than any of you can imagine."–Adrian Peterson
The people who have positive thinking have more chances of success. Adrian Peterson always positively responds to things. He always keeps God in his heart and mind. He also inspires others with her positive thinking and positive mind.
If you want some positive vibes in life, then Adrian Peterson helps you. By reading his quotes, you will get the inspiration and motivation to see every situation positively. Do share these quotes with your friends and family member.