Life is Not About Finding Yourself It's About Creating Yourself – Many of us spend our lives trying to figure out who we are and what life means to us. "Life isn't about finding yourself; it's about making yourself," says the truth. It's about figuring out what we're capable of and using our life experiences to grow into the person we aspire to be.
Understanding that "life is not about what you see, but how you view it" is one of the secrets to success in life. We are essentially creating and defining ourselves with every instant we live and every breath we take by viewing our troubles in life as opportunities to learn and grow physically, mentally, and spiritually. In other words, we live to learn so that we can learn to live.
"Life is a song – sing it. Life is a game – play it. Life is a challenge – meet it. Life is a dream – realize it. Life is a sacrifice – offer it. Life is love – enjoy it"
This could explain the feeling of deep emptiness that some of us have experienced without a clear explanation at some point in our life. Perhaps it occurs when we appear to have everything we desire on the surface: money, goods, and success, yet are unfulfilled on a deeper level.
When we feel lost and bewildered in this way, our consciousness is seeking to awaken us to the reality of who we truly are: divine limitless beings with unimaginable power.
Read More: No One Can Make You Feel Inferior Without Your Consent
This quote by George Bernard Shaw shows you that life isn't something you merely stumble into, and that letting your life be determined by something you discovered along the way isn't enough. Life, according to Shaw, is about constructing it, whether via education, knowledge, determination, or experience. We all begin our education in school and progress to higher education. By progressing to a higher level of education and providing us with more options in life. It's dependent on the choices we make throughout our lives.
"The true secret of happiness lies in taking a genuine interest in all the details of daily life"
Thus, life is about building ourselves and always pushing ourselves to be a better version of ourselves, not about finding ourselves. Finding oneself is merely a part of life, not the whole thing. We must have a life goal something we are passionate about pursuing. We shall discover that we need to replenish ourselves from time to time in this search. As a result, we must be proactive in rediscovering ourselves and creating new versions of ourselves in order to be more able to pursue our aspirations. We should also know how to make the most positive contribution to society. It should be a life philosophy for everyone. To abide by this philosophy, we must also continue to grow and put our best foot forward.
Every decision we make, whether we recognize it or not, shapes who we are. It is up to us to determine whether or not to change our food habits or exercise routine. It is up to us to decide whether to fight or to flee. You are the only one who has the power to change or accept the aspects of your life that you are unhappy with. In the end, every decision we make, every obstacle we face, and how we choose to manage each moment of our lives shapes the person we see in the mirror every day.
If you see your life as an endless life lesson, you'll be less concerned with the issues and more concerned with the solutions to each difficulty you confront. What we need to do is embrace every situation we face in life, good or bad, and look for the significance behind it so that it can become a chance for us to grow as people.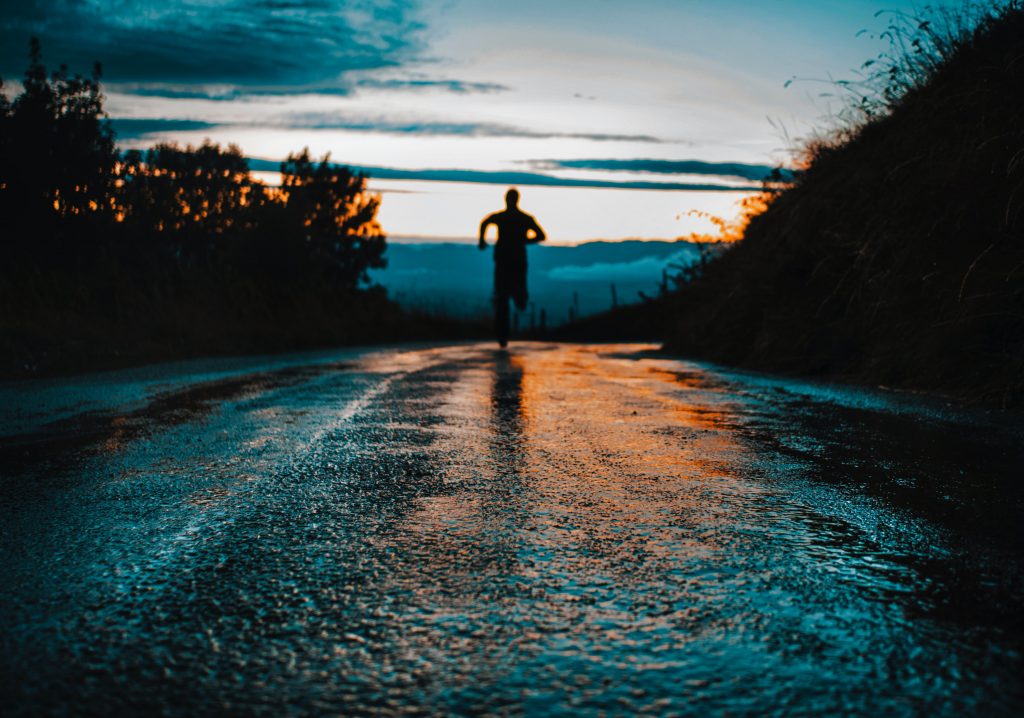 With this in mind, you can gain a greater understanding of your experiences and make decisions that will help you become the person you want to be, rather than allowing your circumstances to decide your decisions for you.
As humans, we have been incredibly fortunate to be endowed with a wide range of abilities. We all have something unique about us, but we don't always recognise it. It's critical that as we get older, we experiment and figure out what our hobbies are and where our talents lie. Only until we have a solid understanding of ourselves in the first step can we create a true vision for ourselves. We all have a lot of aspirations, but knowing oneself might help you decide which one to pursue religiously.
It's absurd to believe that everyone of us has only one perfect passion in life, or that there is a single thing that we're here this earth to do. The phrase "finding yourself" or "finding your passion" is a misnomer.
You can find energy or a form of yourself; in any case, you must create the person you desire. Before you can tell if something is a good fit for you, you must seek it out deeply.
Read More: Don't Pray For An Easy Life
Every decision we make, whether we recognize it or not, shapes who we are. It is entirely up to us whether or not we choose to change our eating habits or exercise.
It's up to us whether we stay and fight or flee. You are the only one who can decide whether or not to confront and alter the things that are bothering you in your life. The way we handle every minute of our lives shapes the person you see in the mirror every day. It's the way we handle every decision we make, every test we encounter.
"You need to tumble down before you can figure out how to stand tall"
We will have a better understanding of the true value of life and how we may make a major difference in this way. Making this enormous influence requires us to renew ourselves in order to become better human beings.