Stephen Curry Quotes- A professional basketball player (born March 14 1988) having millions of followers due to the level of its game along with his thinking and speaking capabilities.
Stephen Curry is an American basketball player for the GSW (Golden State Warriors) of the NBA (National Basketball Association). This amazing person and player are known for his level of competencies and exceptional work whenever you want. He plays the Point Guard position and is credited with bringing some revolutionary and exceptional moves and tactics in basketball.
One of his biggest achievements is that he revolutionize the basketball game by inspiring teams to regularly utilize the TPS (three-point shot). There are plenty of legendary moments and loads of medals that uplift the hard work that he did for years.
Apart from being recognized for his work and sports talent, he is also acknowledged due to the level of quotations that he portrays for his fans, followers, and you.
Quotes of Stephen Curry that Inspires your Life
1.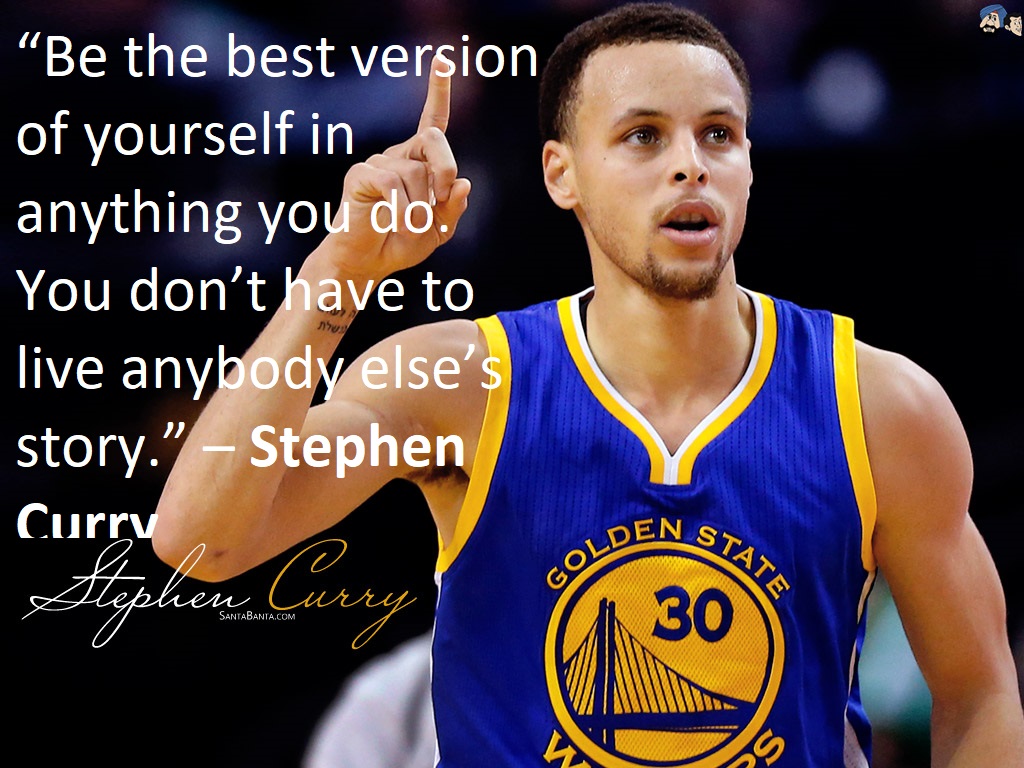 "I'm not the guy who's afraid of failure. I like to take risks, take the big shot and all that." – Stephen Curry
"I've never been afraid of big moments. I get butterflies. I get nervous and anxious, but I think those are all good signs that I'm ready for the moment." – Stephen Curry
"I can get better. I haven't reached my ceiling yet on how well I can shoot the basketball." – Stephen Curry
"There's more to life than basketball. The most important thing is your family and taking care of each other and loving each other no matter what." – Stephen Curry
"I know I have a place in Heaven waiting for me because of Him, and that's something no earthly prize or trophy could ever top." – Stephen Curry
"I do a little sign on the court every time I make a shot or a good pass and i pound my chest and point to the sky – it symbolizes that I have a heart for God. It's something that my mom and I came up with in college and I do it every time i step on the floor as a reminder of who I'm playing for." – Stephen Curry
"I want to practice to the point where it's almost uncomfortable how fast you shoot, so that in the game things kind of slow down." – Stephen Curry
"I can't say enough, how important my faith is to how I play the game and who I am." – Stephen Curry

"I'd rather be a non-All-Star playing in the Western Conference finals than an All-Star who's sitting at home in May." – Stephen Curry
11.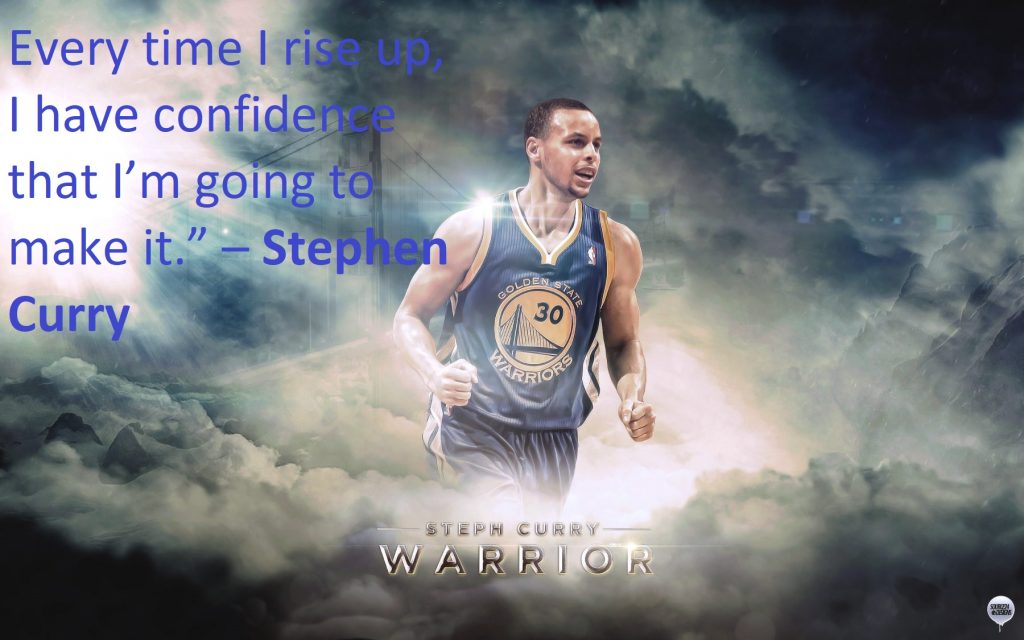 "Being a superstar means you've reached your potential, and I don't think I've reached my potential as a basketball player and as a leader yet." – Stephen Curry
"Basketball isn't just a sport. It is an art, one that must be mastered to succeed." – Stephen Curry
"If you don't fall how are you going to know what getting up is like." – Stephen Curry
"Make sure you live in the moment and work your butt off every single day, and I hope I inspire people all around the world to just be themselves, be humble and be grateful for all the blessings in your life." – Stephen Curry
"Success is born out of faith, an undying passion, and a relentless drive." – Stephen Curry
"I really cherish everything that basketball brings; and I think, for me, it's been a great ride and I'm not done yet…" – Stephen Curry
"I try and use every game as an opportunity to witness… When I step on the floor people should know who I represent, who I believe in." – Stephen Curry

"Basketball was mine, and that's what's carried me to this point." – Stephen Curry
20.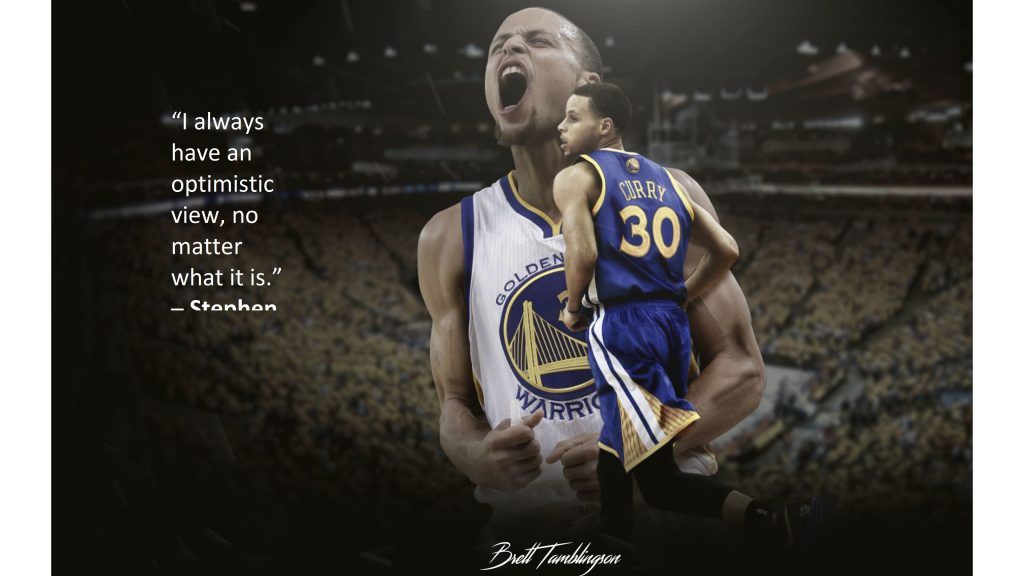 "Success comes after you conquer your biggest obstacles and hurdles." – Stephen Curry
"If you take time to realize what your dream is and wha you really want in life — no matter what it is, whether it's sports or in other fields — you have to realize that there is always work to do, and you want to be the hardest working person in whatever you do, and you put yourself in a position to be successful. And you have to have a passion about what you do." – Stephen Curry
"There's more to me than just this jersey I wear." – Stephen Curry
"We overload in our workouts so that the game slows down in real life. It helps you become a smarter basketball player."- Stephen Curry
"I try to make it look easy, but the behind-the-scenes stuff is the challenge." – Stephen Curry
"I learned how quickly I actually released my shot off the dribble. I know that's something I work on, and really use in games, but I didn't know exactly how quick it was, down to like the millisecond."- Stephen Curry
"For me, when you are have people wondering what is next, what is coming out, you are on the right track." – Stephen Curry
"The more years I go, the more experience I have, the more that nutrition and eating the right foods is important for recovery and things like that."- Stephen Curry
"Control your own destiny! Control your own destiny!" – Stephen Curry
"Everybody asks if putting is like shooting free throws. It has a very similar kind of mindset. And it's just you, the ball, and the target." – Stephen Curry
"To excel at the highest level – or any level, really – you need to believe in yourself, and hands down, one of the biggest contributors to my self-confidence has been private coaching." – Stephen Curry

"Sometimes people make it seem like you have to have certain prerequisites or a crazy life story in order to be successful in this world. But the truth is you really don't." – Stephen Curry
33.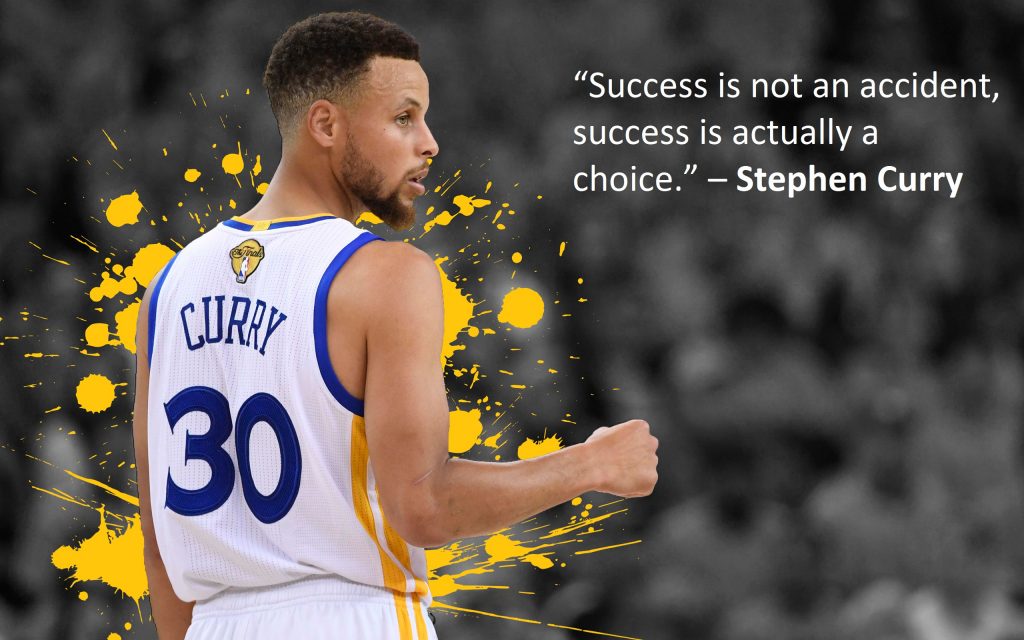 He was a son of a former NBA player Dell and the older brother of a present NBA player named Seth. Despite his background, he proves himself as an amazing player by himself not by being a son of a successful NBA player.
Curry played college basketball for the Davidson Wildcats and set all the time scoring records for both the Southern Convergence and Davidson. On those days, he was also named the Conference's player of the year not only once but two times.
If you don't know his name yet, you must see him playing and saying. If his sports spirit doesn't impress you, then you will definitely be impressed by the level of sayings and quotations that he deliver to his fellow players and followers.
So just take a look at some exceptional Stephen Curry Quotes that inspire you a lot and takes your level of motivation to the ultimate level.