Jamie Grace Quotes – Jamie Grace is a musician and a singer from America. She is also a songwriter and a rapper. Jamie Grace also plays many roles as an actor. The style of her music is contemporary Christian.
Grace started her career acting in Atlanta in Georgia. She sings songs on her YouTube channel. From her channel, TobyMac found Jamie Grace. He then signed her for two albums. Jamie Grace sang two albums for label Gotee Records.
In 2011 her song was released with the name of Hold Me. This song was nominated in the Grammys awards of 2012. In 2012 Jamie Grace won the Dove Award. She won this award for the New Artist of the Year. Jamie Grace, with her wonderful voice, inspires many other people.
Her songs and words have a strong impact on others. For you, we have compiled some famous Jamie Grace quotes. These quotes might inspire and motivate you in life.
Most Famous Jamie Grace Quotes
1.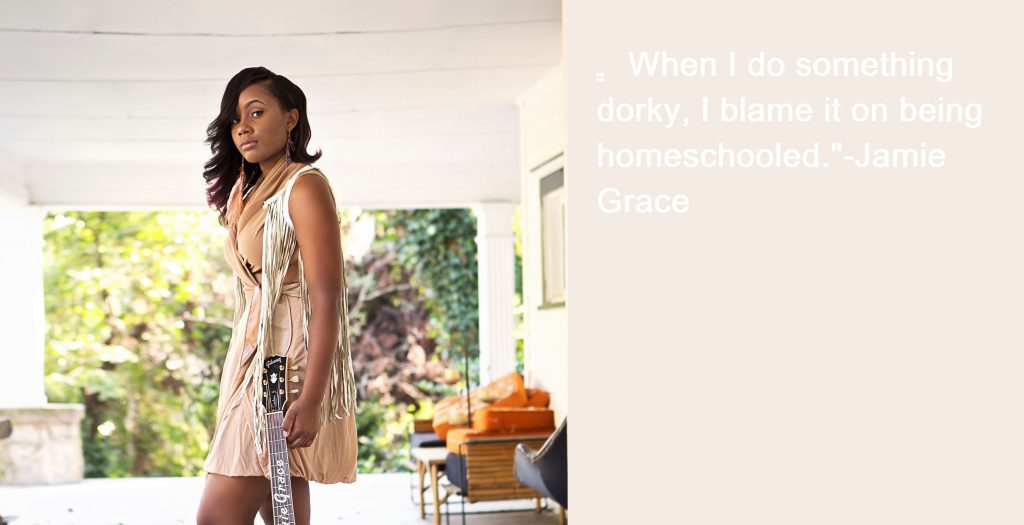 2." When I do something brilliant, I blame it on being homeschooled"-Jamie Grace
3."It's easy to believe that everything will be okay when everything is okay."-Jamie Grace
4." It's the moments where we feel like everything is crumbling before us and completely falling apart that faith proves just how powerful it is."-Jamie Grace
5."Where there is breath–there is hope. And that breath doesn't have to be a soft and consistent one."-Jamie Grace
6." Some days it may be a heavy and burdened one."-Jamie Grace
7."By choosing to live in the boldness of who I am, I am embracing who God made me to be."-Jamie Grace
8." My circumstance is a part of my everyday, and I make the choice to embrace that–even if it looks different from what everyone else would expect."-Jamie Grace
9."When we allow our worth and our value to be defined by who we are and Whose we are instead of what other people think about us, we can begin to walk in freedom."-Jamie Grace
10."There is a Creator available to all of us, who creates in a way much greater than we could ever could."-Jamie Grace
11." And when He gives us the privilege to be a part of those designs, we know that we have found our purpose."-Jamie Grace
12."We may have pain, but not as great as His name."-Jamie Grace
13."The past few years have been absolutely incredible and I feel so blessed to have the privilege of sharing even more music."-Jamie Grace
14." 'Beautiful Day,' although a fun song, has a message saying that in spite of what we're going through."-Jamie Grace
15.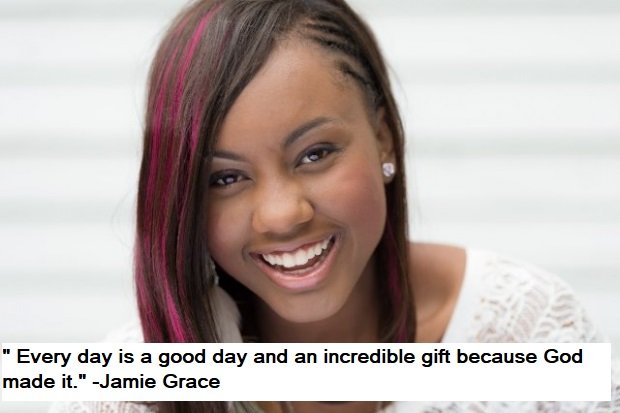 All of us have many pains in our life. Life is full of many challenges and problems. No one in this world is free from problems. Different people behave differently in difficulties.
Some people get disappointed and lose hope. But losing hope at a time of difficulty is not the solution. Whenever we lose hope or get disappointed, we never get success in life.
."In my young life I've learned that every day can begin with worshipping my Creator."-Jamie Grace
Only those who get victory face all the challenges with a great heart. The problems always polish a man. By passing through them, you can easily get success. Jamie Grace wins after facing many difficulties in life.
By reading the quotes of Jamie Grace, you might get inspiration in life. The inspiration to face the problems and challenges of life. And not to get afraid of them. You might get the motivation to do hard work for yourself.